You or someone you know may consume cannabis in its many forms for its therapeutic benefits. Maybe it's your mother, or her mother! Psychedelic Times has reported previously on various known or experimental medical uses of cannabis, THC, CBD, and other compounds derived from the plant—including treatment for chronic pain, schizophrenia, and post-traumatic stress disorder.
As cannabis consumers now have access to more information than ever about the various uses of this plant, where do healthcare providers fit into that equation? For New York-licensed clinical psychologist Dr. Shenell Evans PhD, she chooses to educate patients at her private practice. Though New York has a medical marijuana law, Evans is not a medical prescriber. But she has the honest conversations about cannabis that many other clinicians avoid.
"I want my patients to know the door is open to talk about their experiences with cannabis," Evans told Psychedelic Times. "I encourage serious discussions free of judgement and stigma. I'm genuinely interested to see what effects are they seeking, and what effects are they actually getting when they use."
Born in Arkansas, Evans studied in Mississippi and Arizona before earning her doctorate in clinical psychology. She then moved to New York in 2012 to receive a postdoctoral fellowship with the National Institute of Mental Health, Columbia University and the New York State Psychiatric Institute. Before entering private practice, she worked at a psychiatric facility in the Bronx, as well as a community clinic and homeless shelter in Queens.
"In the community mental health settings, not everyone has the same access to resources and that can be a strain," Evans said. "In my private practice, how I have pivoted is in including more integrative approaches. So aside from the psychotherapy, I help educate my patients about other avenues of healing they may have never considered."
Evans now incorporates nutrition, body work, movement, and of course cannabis healing into her approaches. She considers herself in this role an educator, advocate, troubleshooter, and brainstormer. But the conversation about cannabis healing is always guided by what her patients are comfortable talking about and their own experience.
"I'm straight up with them," she said. "For example, if you're using cannabis to try to help you get to sleep, we need to also look at your other habits and behaviors that affect your sleep, in addition to how you use the plant."
Because psychotherapy patients may see their provider once a week or every other week, clinicians like Evans have more time and attention to understand how they relate to cannabis. "My level of insight and touch with clients is deeper than when they go to a dispensary once a month or so," she said. "Mental health providers have a nice spot in being able to support people in a medical program or treating some ailment on their own."
Evans has a 'don't-ask-don't-tell' policy when it comes to how her patients access cannabis. She doesn't advise them how to get any. In fact, New York's medical marijuana law does not allow for flower products and restricts licensed patients to a list of "severe debilitating or life-threatening" qualifying conditions.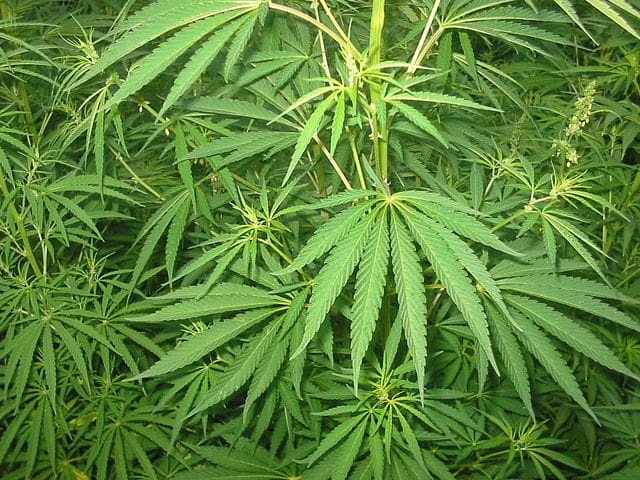 The only psychological or anxiety disorder covered under New York's medical law is post-traumatic stress disorder (PTSD). It notably excludes patients suffering depression, anxiety, or other common mental disorders who might seek relief with cannabis. A legislative effort to legalize recreational marijuana in spring 2019 New York failed—but lawmakers may try again this year.
Evans noted that even for patients who can access medical marijuana, there are significant legal, cultural, and other barriers they face in the quest for healing. "Family members may not understand how you are trying to heal yourself," she said. "You may be concerned about drug testing and your employer, and of course interaction with the criminal justice system. This is all part of having a true dialogue about the plant." 
Indeed, though marijuana arrests in New York City have dropped dramatically since new police guidelines took effect, racial disparities in enforcement have persisted. Black or Latino New Yorkers received eighty percent of 1,000 summonses or citations issued in September 2018. New York Governor Andrew Cuomo decriminalized marijuana possession statewide in July 2019, so it remains to be seen how that will affect criminal penalties for the plant on a larger scale.
But for Evans, all of this is why she feels it's so important to help her patients better understand the cannabis plant. As activists fights for reform and laws change, she hopes cannabis can be a powerful tool to help her patients grow out of lifelong trauma and stress.
"How do you face repeated, chronic stresses and bounce back?" said Evans, who studied PTSD for her doctorate. "Being Black or being a woman doesn't go away, and we will continue to face stresses in the social and economic contexts in which we live. But I talk to my patients about how they can develop resilience, and flourish and thrive."
For providers like Evans, the work of dissolving stigmas around cannabis goes beyond just patients and their families. "Part of my role is also helping other practitioners confront their own biases against the plant and people who use," she said. "The medical community's treatment of and propaganda about cannabis has been very nasty, and it's hard to counter. We all have to develop new skills to navigate our patients' needs."
As 2020 dawns, legal weed in New York may be just on the horizon. If dispensary doors open in the nation's largest city and across the Empire State, cannabis will no longer be just a medical paradigm—it will be a massive business opportunity. Evans is working now to ensure that Black, Brown, and other minority communities will be a part of this breakthrough in every way.
"Cannabis is an avenue for Black and Brown people to shift our lives," she said. "It can bring a reparations of sorts if we can make ourselves business owners, get records expunged, establish loan programs and form community coalitions. In so many ways cannabis is a blessing, and we can embrace the beauty in healing ourselves and our communities."