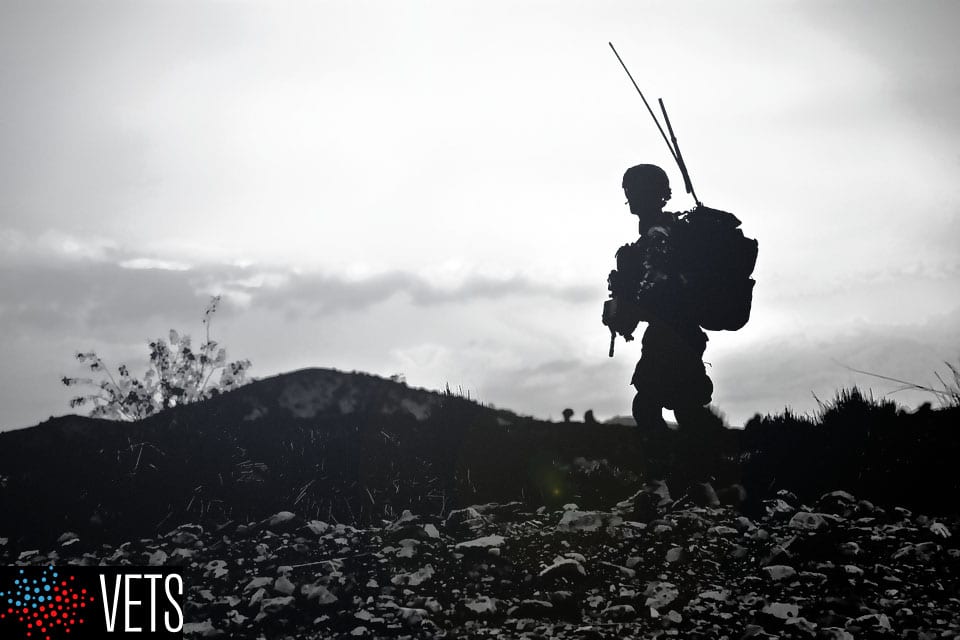 Last year we interviewed Marcus and Amber Capone of Veterans Exploring Treatment Solutions (VETS) about their journey of bringing psychedelic treatment to the special forces veteran community. In the year that has passed, VETS has experienced a lot of growth, and demand for these kinds of breakthrough treatments is increasing substantially. We caught up with Amber recently to discuss what it's like to run a quickly growing nonprofit that has connected over 350 special forces veterans with ibogaine, 5-MeO-DMT, ayahuasca, and ketamine to heal PTSD, brain trauma, suicidality, and other conditions..
Thanks so much for speaking with us again Amber. It's been over a year since our first interviews. In the last year how has VETS evolved?
This started with our own personal story, and then a grassroots movement to prove the efficacy of these therapies. We did not know anything about psychedelics initially and it took us a while to wrap our minds around how this came about and where to take it. So the proof of concept phase was extremely profound- we realized quickly that this was not just a story of healing for us, it was a story that was trickling across our entire community, and the ripple effects include other veterans, their spouses, their children, and their community. With enough of these remarkable stories, we felt conviction to form an organization that could make a huge impact and stand the test of time.
That's where VETS was born. We formed the entity, filed for 501(c)(3) tax exempt status in 2019, and obtained it in 2020. Between the grassroots movement and VETS, we've supported around 350 special operations veterans in seeking psychedelic assisted therapy.
Marcus' experience was with ibogaine and 5-MeO, but we've brought ketamine, psilocybin, MDMA and ayahuasca into our approved therapy list, as well. Some of these are more easily accessible than others. I would say primarily our grant recipients are seeking the same protocol that Marcus did. We provide healing grants directly to veterans to seek these treatments in countries where they are legal, or provide research grants for studies happening in the United States.
We fund the veterans and they take the money we send them to pursue the therapy of their choice in a safe and legal manner. They handle all of the treatment and travel logistics – we just serve as a mechanism of support to make it financially possible. Most veterans find that these treatments are cost prohibitive, which is where we step in.
In addition to the grant for healing, we also provide 5 sessions of preparation and integration coaching. We've developed other programmatic offerings to enhance the likelihood for long term change, such as group coaching, community support, and weekly yoga classes.
We've also added spouses to our mission. We realized that in many cases, the spouses, too, carry a significant amount of trauma. In some cases, the veterans were so markedly different after treatment that it was confusing for a spouse who may not be familiar with these therapies. It can be triggering for spouses to feel unsupported and uninformed. We offer weekly group coaching, as well as treatment grants for spouses to alleviate these concerns.
That's awesome. I'm curious, When people apply, do they usually have something in mind such as ayahuasca in the Amazon, or I feel like MDMA is right for me, and you provide the grant, or is there a dialogue on what's available and you help people decide what treatment to pursue? And where does someone go for MDMA treatment?
We have not supported anyone doing MDMA just yet, although we would love to support veterans who will be part of the expanded access that will be happening very soon.
There are ketamine clinics all over the US that we've written grant funding for. In those cases we don't have to send a check to the veteran, I can just pay the clinic because it is legal in the US.
Most veterans that come to us either plan to do the same protocol that Marcus did or don't have a clear picture of what therapy they want to pursue. If they are still in the information gathering process, I refer them out to other sites like MAPS, Psychedelic Times, etc. to begin the due diligence process. We will soon be unveiling an e-course which will help this process, but it's ultimately up to the veteran to decide. We help to a certain point, but we are not doctors or medical professionals, so ultimately it's the veteran's responsibility to begin research and come to us with a plan. Once they have that, we assess it, approve or deny it, subsidize it fully or partially, and then they take it from there.
You mentioned 350 special forces veterans. I don't know how many special forces vets we have in total, but that sounds like a high percentage! Is the word getting out now?
The word is really getting out. We tried to maintain a low profile for a really long time, because once the demand hits there's no turning back. And it's terrible to say no to someone who is struggling. We get a lot of inquiries on our social media, email, through our website, etc. and sometimes these veterans are really desperate. Some of them have had previous suicide attemps and they are barely hanging on. It's difficult being a small organization, especially when the outcomes are so profound and the healing is so needed – it's almost impossible to stay on top of the exploding demand. What I've witnessed in the last three years is that everyone who receives funding from us refers 2-5 friends and/or fellow veterans to the program. So that doubling, tripling, quadrupling demand is hard to keep up with.
The truth is there are tens, or perhaps hundreds, of thousands that need a lifeline, and so our ultimate goal is to change veteran healthcare. We've been engaging in conversations with lawmakers and representatives with the VA on how we can bring these therapies into the US. Unfortunately, research takes way too long and many veterans do not have time to spare. In many cases, veterans would have confounding factors that would exclude them as candidates for research, and those who are able to participate may receive a placebo. We're trying to do what we can as quickly as we can on the front lines helping individuals, while realizing the backlog of need that exists. We'll never be able to touch the need without government intervention surrounding these therapies.
A noble mission indeed. So if I'm a vet looking for support or someone who wants to donate, how could I support VETS or get support from VETS?
Our primary need is always funding which will allow us to continue helping veterans receive access to these lifesaving therapies. Whether a one time gift nor a $22/month contribution, we are so grateful for the donors who are keeping our mission alive. Many have paved the way by doing 22 push ups for suicide awareness, so a $22 a month donation which will actually impact the life of a veteran is a great way to continue aiding the cause.
Donors and applicants alike can find more info at vetsolutions.org, so there will be links to donate and to apply.
For a typical applicant, what can they excerpt in terms of what happens after they apply?
The one thing that they can expect, is that there is a demand that has absolutely skyrocketed. So unfortunately there is a wait. We have over 150 on the waitlist at any given time. Funding has to match the demand, and currently it does not. Unfortunately, many will only be given the educational E-course. Some veterans may not need the funding, but moreso the information such as what are psychedelics, how does this work, where can I go, and so on, so hopefully we are helping to combat the educational challenge too.
If veterans qualify for funding from VETS – which at this point is special operations with a minimum of two post-911 combat deployments – they would go into a queue for review by our grants committee. We choose applicants either monthly or quarterly depending on funding. Then a successful applicant would do the rest of our intake process, have a phone call with us, get an introduction to coaching, receive the grant check, and begin a very special track towards relief and healing.
We are very grateful to Amber for doing this important work and taking the time to speak with us. Check out the VETS website and read our first two interviews about VETS here and here.