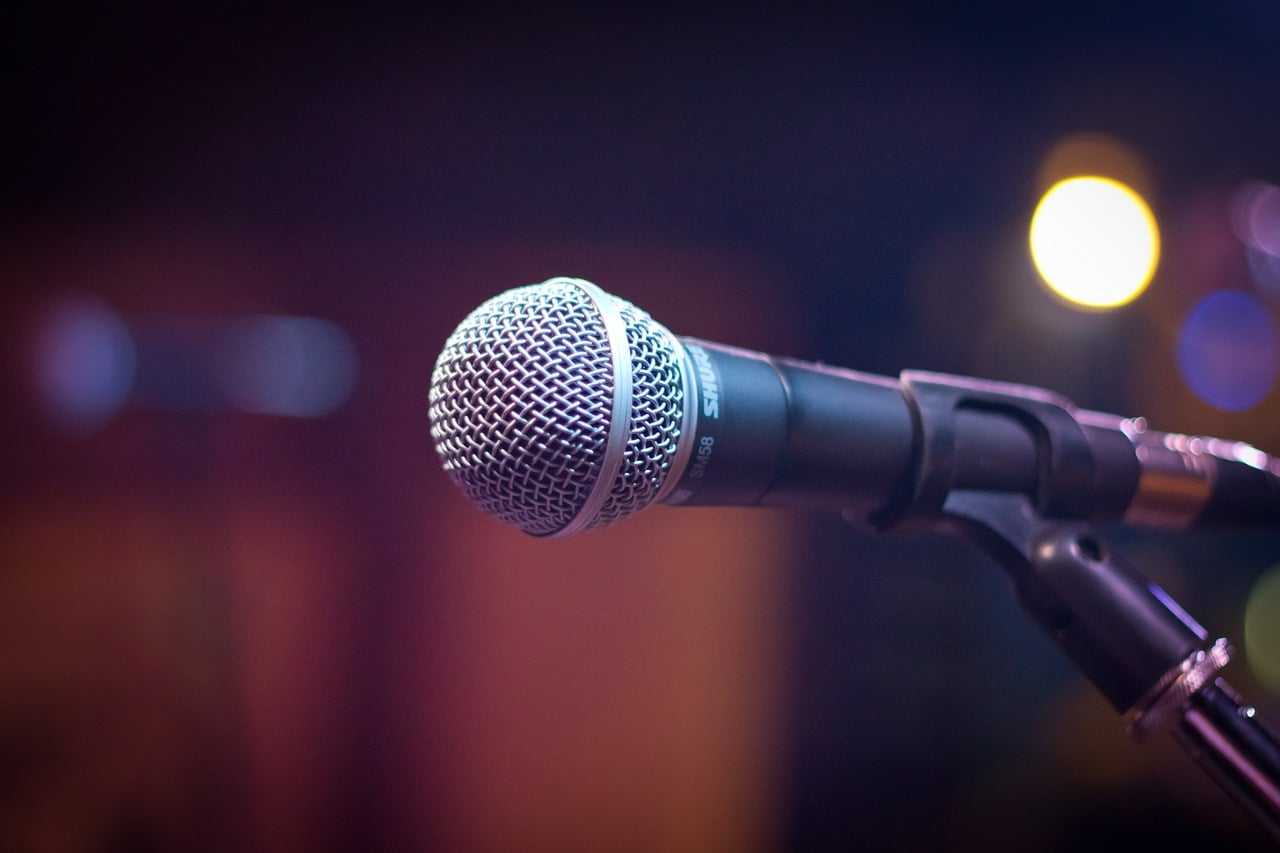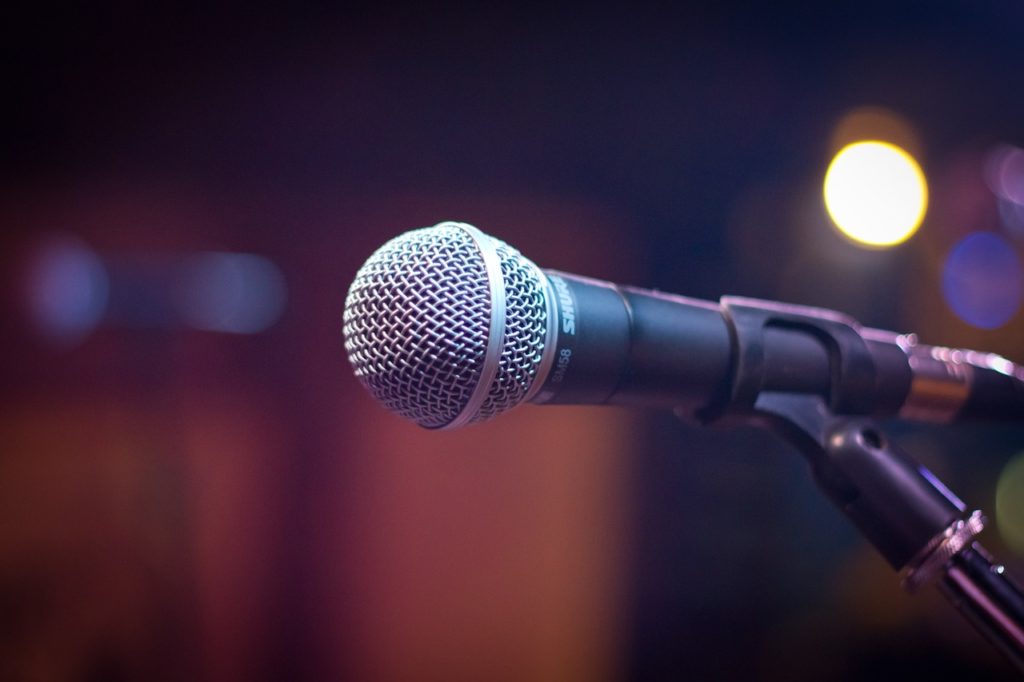 Although they've been around for longer than a decade, it seems like podcasts are only recently starting to reach peak popularity. Just like other forms of entertainment such as books, television shows, and films, there is a wide variety of subject matter in the podcast ecosystem. For example, there are news-focused podcasts that cover current events and politics, comedy podcasts that provide much-needed humor, and health podcasts that focus on fitness and nutrition. And, of course, some epic psychedelic podcasts too.
These days, our community is truly blessed with a plethora of psychedelic podcasts that discuss topics like psychedelic experiences, scientific research, spirituality, psychedelic-assisted psychotherapy, psychedelic culture, and much more. Below, I've gathered some of my favorite psychedelic-themed podcasts for you to check out, sorted alphabetically. Not all of them focus exclusively on psychedelics—although many of them do—but all of these podcasts have a selection of solid, psychedelic-themed episodes. Admittedly, some of these shows have stopped producing new episodes, but their back catalogs are still excellent.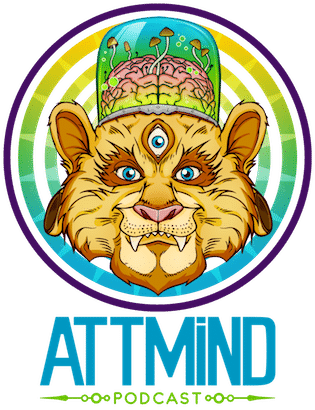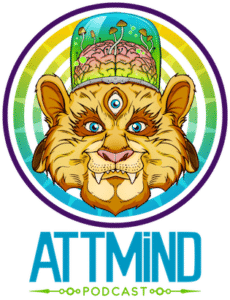 1. Adventures Through The Mind is hosted by James W. Jesso, a writer and speaker who focuses on psychedelic topics. Jesso is an excellent interviewer who can get his guests to open up and go deep into their field of expertise, and he has interviewed psychedelic luminaries like Rak Razam, Martin W. Ball, and Bruce Damer. Some of my favorite episodes are about psilocybin mushroom ceremonies in Mexico, the secret drugs of Buddhism, and how to talk to your parents (and kids) about psychedelics. The focus of the show isn't always exclusively about psychedelics, either—things like polyamory, permaculture, and lucid dreaming are also explored in depth. This podcast is definitely worth checking out with an open mind.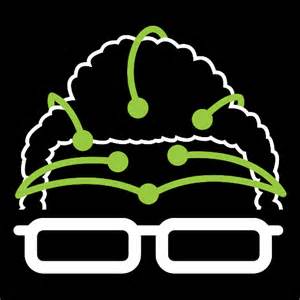 2. Buddhist Geeks may not sound like a psychedelic podcast, and it certainly wasn't always one. For the past decade, this show focused on Buddhism, discussing far-out topics like the science of compassion, eco-dharma, and contemplative computing. However, the host recently announced that the show's focus is going to shift to covering psychedelics exclusively. In the very beginning, the show's hosts described themselves as "Seriously Buddhist, Seriously Geeky" and since the podcast's inception in 2007, they have reinvented the show several times over. It's still fairly early to know what type of topics this show will cover in the future, but since I have been a fan of it for several years and it is moving in a psychedelic-themed direction, I wanted to include it here.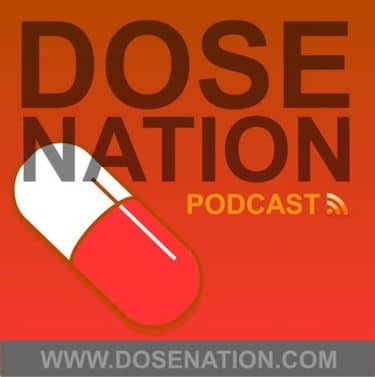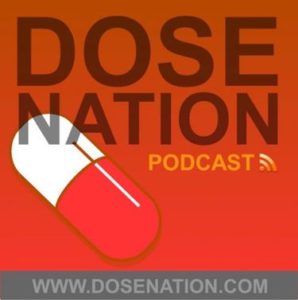 3. Active for several years at the beginning of this decade, the Dosenation Podcast is a spinoff of the Dosenation Blog that was previously hosted by political commentator and social activist Jake Kettle and author James Kent. However, after a year on hiatus Kent has revived the show for ten final episodes so that he can express his unrestricted thoughts about the dark side of psychedelics. Known as The Ten, these episodes are currently being released and so far have focused on topics like horror trips, the perils of underground research, and delusional reality. If you're looking for a pick-me-up or an exclusively positive take on psychedelics, this may not be the podcast for you—Kent is extremely blunt and opinionated and his perspectives may rub some psychedelic enthusiasts the wrong way. But if you're willing to listen with an open mind, then you will come away with some insider information from the early days of the psychedelic community and rare analysis of all things psychedelic.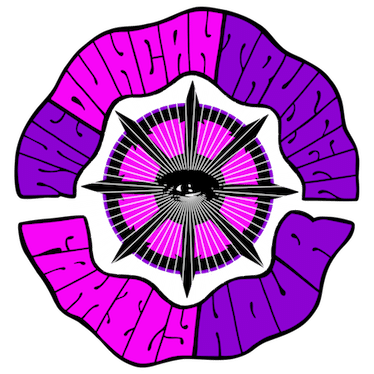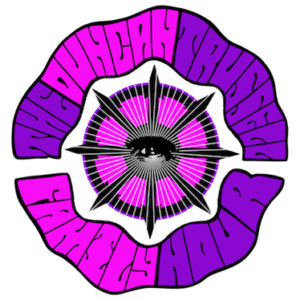 4. The Duncan Trussell Family Hour, hosted by comedian Duncan Trussell, is a mind-bending fusion of interesting topics, including things like trippy comic books, spirituality, and artificial intelligence. Some of the psychedelic episodes contain interviews with people like ethnopharmacologist Dennis McKenna, psychedelic journalist Hamilton Morris, visionary artists Alex and Allyson Grey, and founder and executive director of MAPS Rick Doblin. Trussell also talks with fellow comedians like Shane Mauss, Myq Kaplan, and Joe Rogan. Not only are those episodes likely to make you crack up, they also get pretty far out there during some especially heady conversations. The DTFH is not only intelligent and thought-provoking—it's also downright entertaining. I can't recommend this one highly enough, so please be sure to check it out.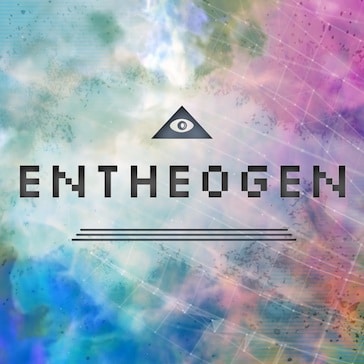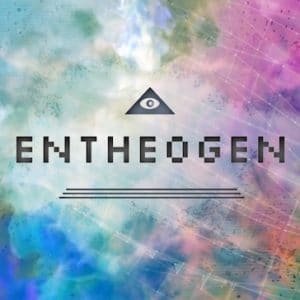 5. Entheogen is a unique podcast hosted by three friends which covers psychedelics and related tools used in therapeutic, medicinal, sacramental, and recreational contexts. The show's tagline is "Elevate the Conversation", and the hosts do a great job of doing just that. If you decide to tune in, you will be treated to topics like Burning Man, modern shamanism, and holotropic breathwork. Previous guests include Earth and Fire Erowid, Julie Holland, and Neal Goldsmith. Although this is likely one of the lesser-known psychedelic podcasts, it became pretty popular last year shortly before going on hiatus earlier this year. There's no telling when we'll get another episode, but Entheogen has a superb back catalog for you to check out.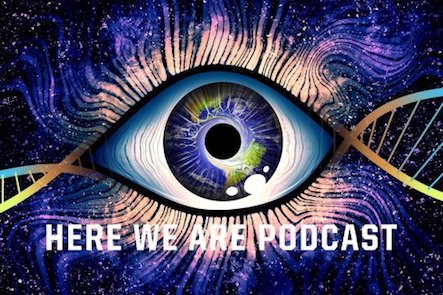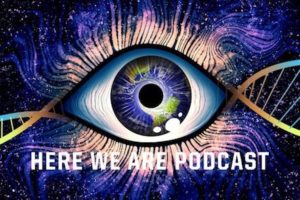 6. Comedian Shane Mauss exploded big time in 2016 with his A Good Trip Tour (which was an awesome live performance, by the way), but he's been hosting his science podcast Here We Are for a few years now. Although better known as a comedian, Mauss has some serious scientific chops and a sincere appreciation of science. He's interviewed people in the scientific community on a wide range of topics including consumer behavior, plants and biodiversity, and even 3D printed dildos and anal probes. The psychedelic-leaning episodes include a discussion about psychedelics and philosophy, psychedelic research and drug policy reform, and MDMA-assisted psychotherapy. Here We Are is a funny journey into some pretty serious concepts and Mauss' infectious personality has the potential to take you on quite an enlightening ride.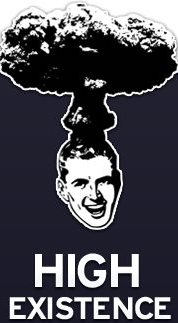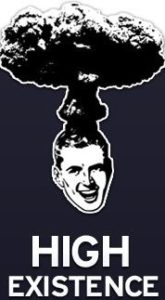 7. The High Existence Podcast is an extension of the High Existence Blog, which covers a ton of psychedelic-related topics like things to know before taking ayahuasca, how cannabis can act as a medicine for healthy people, and why outlawing psychedelics is the worst censorship of medicine in human history. Although there aren't many episodes of this podcast, there are interviews with people like author Tom Shroder, MAPS founder Rick Doblin, and futurist Vinay Gupta. An episode with Dennis McKenna was released just earlier this month, so hopefully we will see more episodes popping up in their RSS feed soon.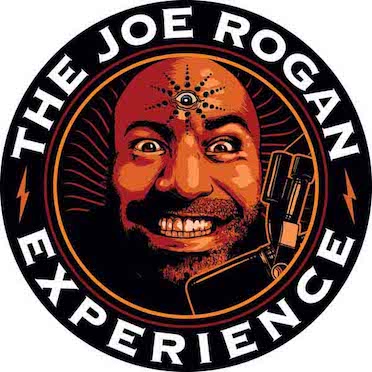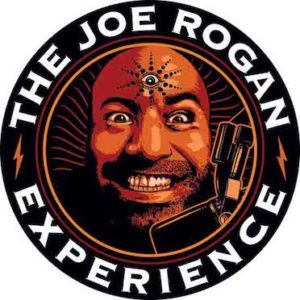 8. Comedian and martial arts commentator Joe Rogan likes to go as deep as humanly possible with his guests on his show, The Joe Rogan Experience. He's hosted a lot of psychedelic luminaries over the years, including folks like research pharmacognosist Dennis McKenna, investigative journalist Amber Lyon, and podcast host Lorenzo Hagerty. He frequently has fellow comedians join him in the studio, and has even had some of the podcast hosts featured in this article on his show, like Duncan Trussell and Shane Mauss. Rogan attempts to stay as unbiased as possible, arguing with his guests and playing devil's advocate in an attempt to get to the core truth of any topic at hand. He may not have all the answers, but he's certainly willing to ask the hard questions. If you're looking for a huge amount of audio content, look no further because there are usually two to five multi-hour episodes released each week.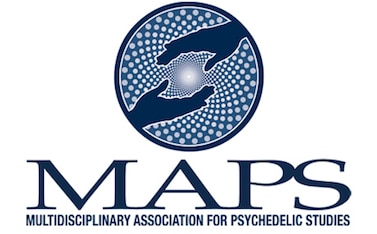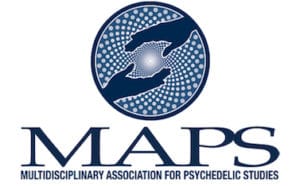 9. Earlier this year, the Multidisciplinary Association for Psychedelic Studies released the MAPS Podcast, hosted by Timothy Leary's son Zach Leary. Although you might think that such a young podcast is still in its infancy, this show has already proved itself by sticking to a consistent schedule and publishing a lot of compelling and unique content. Interviewees include psychologist James Fadiman, addiction expert Gabor Maté, researcher Ralph Metzner, and psychiatrist Stanislav Grof. Leary is also a highly effective interviewer, effortlessly getting his guests to open up and thoroughly explore the topics raised during their discussions.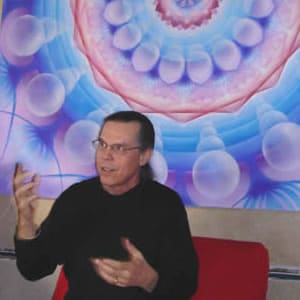 10. The Psychedelic Salon is one of the longest-running psychedelic podcasts, having started way back in 2005. Host Lorenzo Hagerty has quite an intriguing history—from practicing law in Texas to working as a stuntman in the film industry and climbing the corporate ladder in the technology world, he has also come to play an important role in the psychedelic community. He started the Palenque Norte lecture series at Burning Man, wrote a semi-autobiographical book about his experiences in the early days of the psychedelic community, and created the Psychedelic Salon podcast to share hundreds of lectures and interviews with psychedelic luminaries like Sasha Shulgin, Timothy Leary, Daniel Pinchbeck, Roland Griffiths, Alicia Danforth, and many more. Many of the podcast episodes are lectures from the bard Terence McKenna, one of Hagerty's all-time favorites. Hagerty has even planned for the future by allowing his listeners to co-create and continue his legacy by working together on Salon 2.0, the next iteration of Psychedelic Salon that will extend the podcast long after he has retired. If you're interested in psychedelic history or anything at all related to psychedelics, you simply have to check out the Psychedelic Salon. There is such a wide variety of topics that you're guaranteed to find something valuable.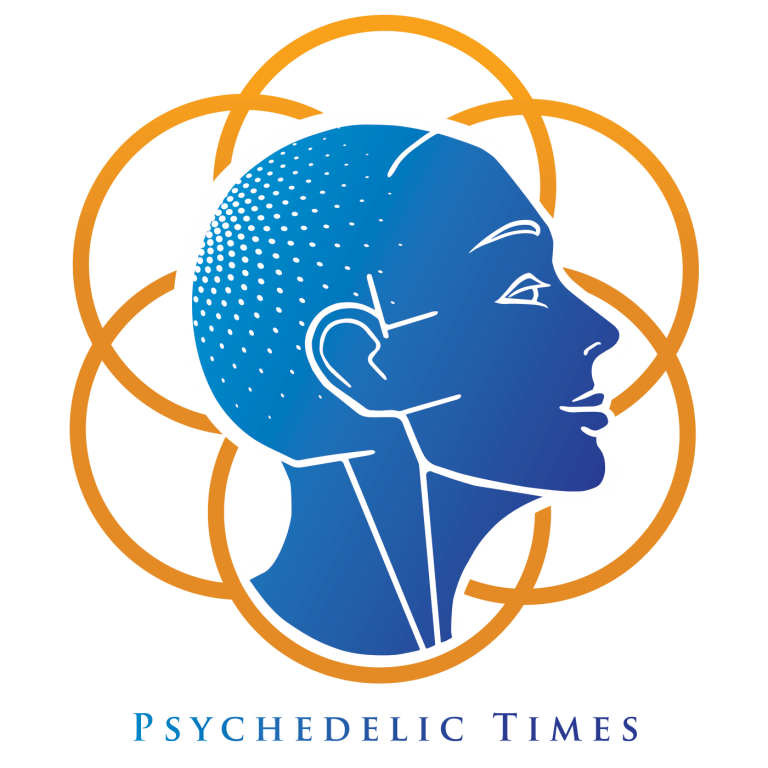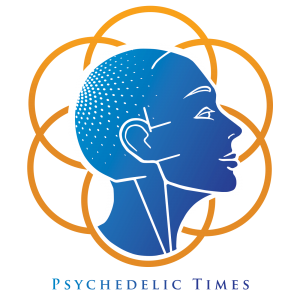 11. The Psychedelic Times Podcast is hosted by Psychedelic Times founder Joe Mattia, a recovery coach who specializes in psychedelic consulting and integration. Previous episodes feature interviews about the history and future of psychedelics with Rick Doblin, iboga and the Global Ibogaine Conference, the spectrum of plant healing, and 5-MeO-DMT and psychedelic toads. Coming up in the near future, a new wave of episodes will be released featuring luminaries such as Rachel Harris, Dr. Dan Engle, and David Bronner. Keep your eyes peeled for more informative, entertaining, and mind-blowing podcasts from Psychedelic Times!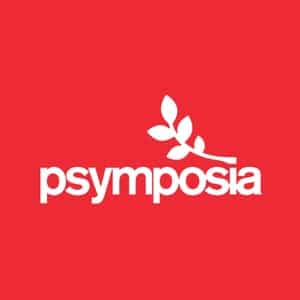 12. The Psymposia Podcast from the media events group known as Psymposia just started earlier this year, but they've already interviewed several influential people in the psychedelic community. However, at the time of the publication of this article, only the three most recent episodes are available for your listening pleasure. Those episodes feature the Executive Director of MAPS Canada Mark Haden, the Executive Director of DanceSafe Mitchell Gomez, and more. Hopefully the rest of the episodes will be available again soon, but until then, give these three episodes a try!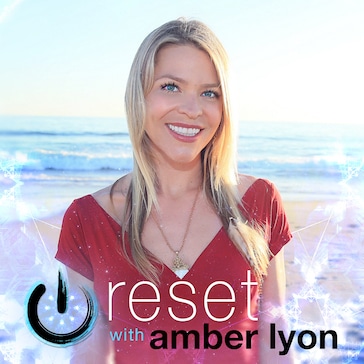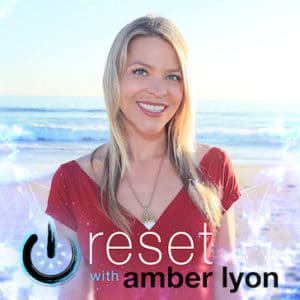 13. The Reset with Amber Lyon podcast hasn't been active for almost three years, and there are only a few full podcast episodes available, but I still think that this show is worth recommending. First of all, if you haven't checked out the main website Reset.me, you definitely should. There is plenty of top-notch content on well-being, mental health, psychedelic research, personal stories, and user-submitted news. The full episodes of the podcast include a discussion about Psilocybin and MDMA Therapy with Dr. Alicia Danforth, an interview with author and journalist Graham Hancock, and an explanation of ayahuasca by renowned healer Maestro Don Howard. In addition to those, the site's podcast page includes videos about various topics like how to choose a reliable ayahuasca center and how to get off prescription drugs.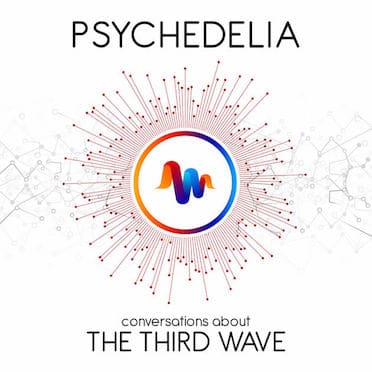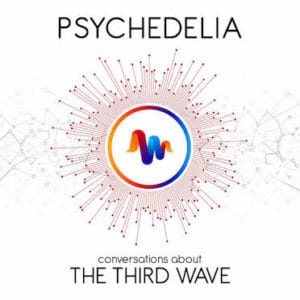 14. Another podcast that only started earlier this year is The Third Wave Podcast from The Third Wave. There has been an average of one episode released per week, although it's been a few weeks since the last one came out. Previous episodes have covered topics like psychedelic parenting, drugs in the Bible, and using psychedelics in education. This show does an excellent job in the variety department, featuring a lot of interesting people who often aren't interviewed by other podcasts in this list.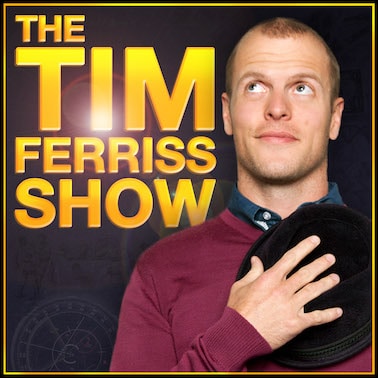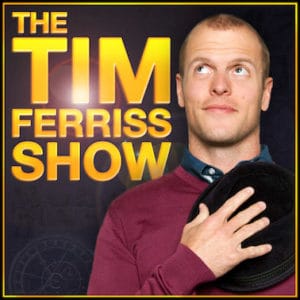 15. The Tim Ferriss Show is a well-known business podcast that has featured guests like Tony Robbins, Edward Norton, Peter Thiel, and Vince Vaughn. Typically Ferriss interviews people in the fields of investing, sports, business, and art, but he has an eclectic taste and has published a few psychedelic-themed episodes as well. Those include topics like whether or not psychedelic drugs are the next medical breakthrough and psychedelic risks, microdosing, and ibogaine. If you're interested in various tactics, tools, and routines that you can use to make your life better, then you should give this show a listen.
Now that you know about some of the psychedelic-related podcasts out there, check them out and see what you think. I'd also advise conducting your own search for psychedelic podcasts, because this list only scratches the surface of what's available. In fact, if there are any you'd like to share, you can contact us at [email protected]. So turn on your podcast player of choice, plug in your headphones, open your mind, and get ready for an enlightening trip!
Photo Credit: Image by Pabak Sarkar, courtesy of Creative Commons licensing.