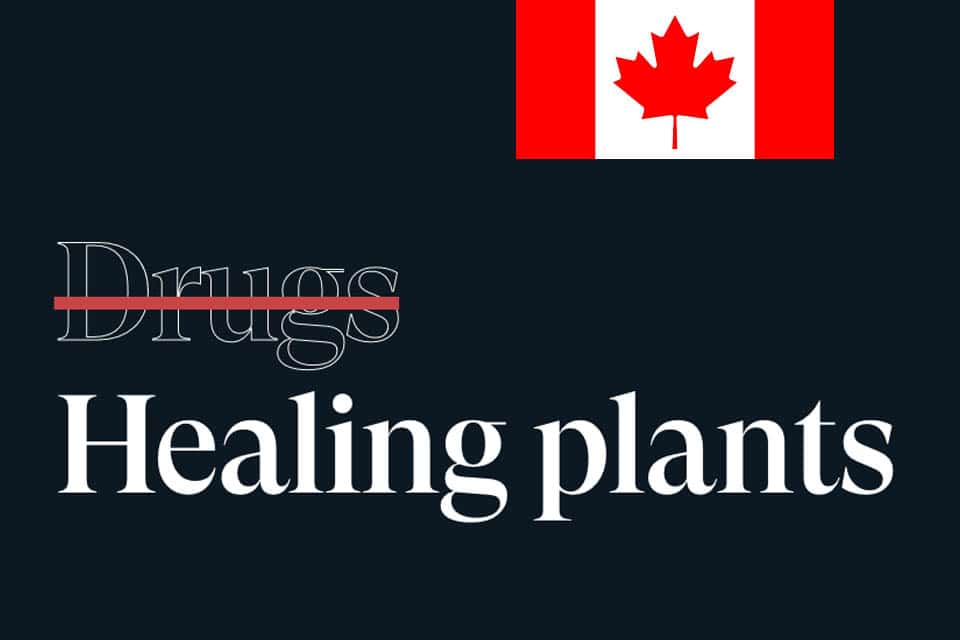 After the groundbreaking success of Denver's psilocybin measure and subsequent success of Decriminalize Nature Oakland, a national and now international movement has been sparked to reform harmful drug laws and make psychedelic plants more accessible. In Canada, a new ePetition (e-2534) is gaining traction to decriminalize psychoactive plants, backed by the group Decriminalize Nature Canada. We spoke with one the organization's founders, Trevor Millar, about the goals of Decrim Canada and the effort to make this the most supported ePetition in Canada's history.
Thanks for taking the time to speak with us, Trevor. Can you talk about the genesis of Decriminalize Nature Canada and who is behind it?
We originally set up the DecriminalizeNature.ca website in response to a Vancouver City Hall motion that was against psilocybin. It was a strange motion that talked about the dangers of 'injectable psilocybin' and all the dirty money cartels were making off of magic mushrooms. More than 750 people emailed Vancouver's City Councillors through that website, a dozen of us spoke at the hearing, and we got that motion shot down. My favorite bit of that day was when the mycologist spoke and told everyone he'd seen magic mushrooms growing on city hall grounds.
Because of my work on this initiative, Chris Bennett and Jovian Francey, who had been working on this national ePetition in alliance with Member of Parliament Paul Manly, asked me to quarterback the effort as it went live. I rallied some big names to support it out of the gate, like Dr. Gabor Mate, Wade Davis, and new resident of Canada Dennis McKenna, and the petition launched April 16th. All we needed was 500 signatures to have the petition read in the House of Commons, where the government must respond, and we secured those within 12 hours, but we're after 500,000 signatures, which would make it the most signatures received for any ePetition in Canadian history.
Are you in contact with the other decriminalization groups in the US? If so, how has it been collaborating and creating this network?
Yes! Carlos Plazola and Larry Norris from DecriminalizeNature.org, the original Oakland initiative, have been incredibly helpful. We got in touch with them last year when we registered the url decriminalizenature.ca to make sure it was cool, and we've met with them a few times around this national petition.
Carlos and Larry are now two of my favorite humans. The degree of integrity, consideration, and care that they've put into this movement is astounding. I was invited to a meeting they had with the team at Decrim Chicago and it's so beautiful to see how so much community is coalescing around this important movement.
These plants we're all so passionate about tend to reveal an underlying unity we've got amongst each other and it's lovely to see this international community reflect that.
What are the main goals of the group, and are you focusing on psilocybin or all plant medicines?
The petition is to decriminalize all plants. Personally, I find tremendous arrogance in man-made laws that attempt to outlaw plants. If they grow out of the ground, hasn't nature legitimized them enough? While psychedelic plants are obviously included in our ask, so are plants like coca and poppies. As someone who has worked with people suffering from opioid use disorder in the face of this tainted drug supply overdose crisis, to be able to have poppy tea as an alternative is a massive step in the right direction as far as harm reduction is concerned.
Have there been other similar initiatives in Canada, or is this the first of its kind?
There was a similar petition launched a couple of years ago by Toronto's Bradley Foster and sponsored by Liberal MP Nathaniel Erskine-Smith which had some good traction, but we're aiming to take this one to the next level. The climate has changed in the last couple of years, largely due to the great work the Decrim team has done in the states, and we're hoping to leverage that.
How can people support Decriminalize Nature Canada?
There are three primary ways. For one, if they live in Canada, are a citizen of Canada, or know anyone who lives in Canada, get them to sign the petition which can be accessed through www.decriminalizenature.ca/petition. The second is by becoming a Friend of the Canadian Psychedelic Association, a non-profit where I serve as a board member, which is helping to coordinate this initiative at www.psychedelicassociation.net. The third, and perhaps most important, is to simply share the petition (or this article!) and help us get the word out. The only way we're going to achieve our audacious goal of 500,000 signatures is for this thing to go viral so we can create an exponential growth curve, so please share!
We are very grateful to Trevor and the Decriminalize Nature Canada team for pushing this important initiative forward. Visit www.decriminalizenature.ca/petition to sign the petition (if you are a Canadian resident) and be sure to encourage your Canadian friends to do the same.