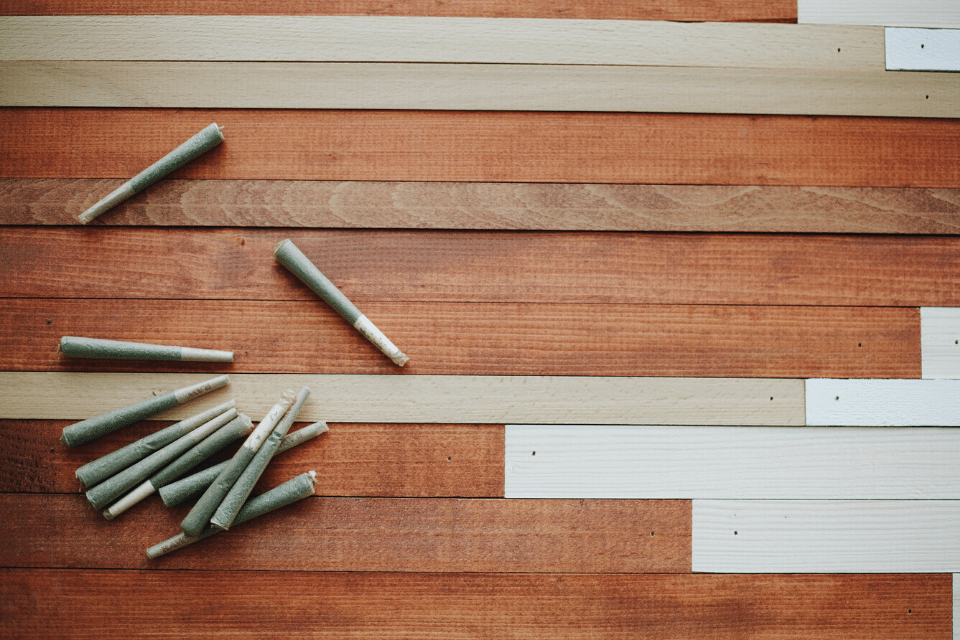 Can worker-owned cooperatives and crowdfunding create a better cannabis industry for both consumers and businesses? This was the question posed by two Massachusetts cannabis veterans Sonia Erika and Ross Bradshaw during the recent Students for Sensible Drug Policy virtual conference. Small cannabis businesses in legal states throughout the US are struggling massively to open up shop, but Erika and Bradshaw argued that the worker co-op model offers a powerful alternative for entrepreneurs and their communities to build wealth.
"The cannabis industry is taking a major step back now for equity during this pandemic," Bradshaw said. He's the co-founder of New Dia, a cannabis company based in Worcester that received a special designation from the state to work with communities harmed by the War on Drugs. In March, Massachusetts Governor Charlie Baker closed all recreational dispensaries in the state under his stay-at-home order. A group of businesses unsuccessfully sued the state in an attempt to re-open dispensaries.
The financial damage done by Baker's order hurts minority businesses the hardest, as Bradshaw explained. "It's highlighting something we've already known: it's great to have opportunity in this industry, but without having the tools and resources for folks to run their businesses, they won't succeed. Minority entrepreneurs in Massachusetts are especially struggling to raise the money to open doors."  
Though Massachusetts legalized recreational cannabis in November 2016 and first opened sales in fall 2018, it has been notoriously difficult for small business owners to start up in the state's industry. It's been especially difficult for Black and Brown entrepreneurs and those whose communities were targeted by marijuana enforcement, even though the state has created an economic empowerment and social equity program specifically designed to support such businesses. 
The result has been a very white and male cannabis industry, where start-up costs in the millions of dollars have kept many out. In Massachusetts, state regulations that require cannabis businesses to also sign agreements with their local governments have also burdened people who don't have political connections and experience. And this dynamic has played out in other legal states like California and Colorado. 
So what do you do if you can't compete with corporate, multi-state or multi-national cannabis companies? Build weed co-ops, says Sonia Erika, who co-founded the cannabis advocacy and lobbying group the Massachusetts Recreational Consumer Council in 2016, and currently works as a cooperative business developer at the Center for Family Life in Brooklyn, New York. 
"When we talk about weed co-ops, it's not just retailers and farmers," Erika said. "It also means people producing equipment and the whole cannabis supply chain. In a co-op ecosystem, different businesses in different industries cooperate and help each other."
Worker co-ops are organizations where each worker is also an owner, and has a vote in how the company is run. Members of co-ops may benefit from equal sharing of profits, equal treatment of groups like racial minorities, LGBTQ folks, or undocumented immigrants, and other forms of mutual support for members and their communities. Every co-op is different, and makes its own rules or by-laws, though there are a set of core values—'the seven cooperative principles'—they abide by.
Co-ops aren't very common in the cannabis industry, for reasons both cultural and legislative. Massachusetts actually created a special cannabis license category for co-op businesses, but it effectively is available only for farmers and very few of the licenses have been issued. Cannabis farmer co-ops in California also struggle to compete with larger growers. Both lawmakers and businesses have to realize that co-ops need not be limited to agriculture.
"Whenever you try to create a licensed cannabis co-op in Massachusetts it gets unnecessarily difficult in terms of the paperwork and the execution," Bradshaw said. "We have to stop treating these businesses like they're working with platinum, and treat them like any other business like craft beer where there aren't so many regulations to manage." 
Erika agreed, and challenged cannabis enthusiasts of any type to learn how to lobby. "Many of the city councilors we've talked to over the years haven't even read the laws on cannabis," she said. "Consumers need to be more active in educating the people who govern us. You go to their offices and help them understand how they can look smart—and that's really what they want."
Of course, co-op or not, any cannabis business will still need funding. Erika and Bradshaw urged budding entrepreneurs to look outside the cannabis industry and find funding and support opportunities from organizations like the National Cooperative Business Association or the New Economy Coalition. 
It is possible that the worker co-op network may be cautious to get involved in the cannabis space because of its federal illegal status. "But I have a feeling that if more cannabis co-ops reach out, some of these organizations may think differently about it," Erika said. "Many people in cannabis are just very focused inside that circle, but haven't reached out to other spheres in other industries that have developed ways to support co-ops." One relevant example is the Green Workers Cooperative, a co-op incubator in the Bronx, New York which helped fund and launch a cannabis co-op called ¡High Mi Madre!
Erika and Bradshaw also urged cannabis entrepreneurs to look for funding in their own communities, using digital platforms like GoFundMe or Patreon if necessary. Erika's weed advocacy group MRCC is partially funded through regular Patreon donations. "Everyone might not have a million dollars, but many people might have a thousand dollars," Erika said. "If we can crowdfund that and raise the money we need, it's possible for a cannabis company to be owned by the people and its community."
Crowdfunding can also force cannabis businesses to be more accountable to their own communities and networks, rather than to venture capital investors or other big funders. "Businesses often forget that they exist for people, rather than just themselves," Erika said. "They have to make sure they're part of an ecosystem where they're giving back to their community."
Of course, all these principles can be equally applied to the emerging psychedelic industries. "Because these industries are so new, people advocating for psychedelic reforms now can get a head-start with building co-ops," Erika told Psychedelic Times. "But you need people knowledgeable about this in the early stages as policies are being developed."
She speculated that a future psychedelic economy could include consumer cooperatives that raise money to invest in new treatments or medications, where the drug developers would be accountable to them and not to other private institutions. On the research side, she also noted that scientists and clinicians studying psychedelics could pool their different resources, in a more organized and democratic fashion, to fund the projects they want to pursue. 
With regards to statewide psychedelic legalization efforts in California and Oregon, Erika explained how they too can incorporate co-op principles into their reforms. "They can commit to making information transparent," she said. "That would mean removing the right to patent. They can also look at cities like Chicago that have talked about creating a city-owned marijuana cultivation co-op. Ultimately, the benefit to consumers is that co-ops allow craft markets to exist and compete with larger companies."
---
Image by Marketeering Group via Flickr/Creative Commons 2.0.