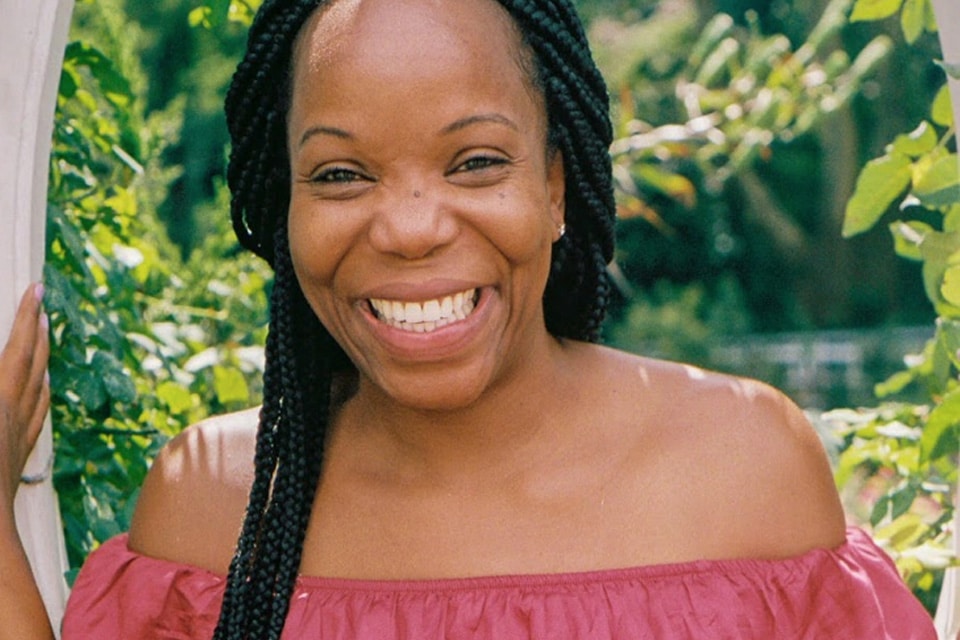 How do you make your mark in a cannabis industry that gives little visibility to people who look like you? For Safon Floyd of Brooklyn, NY, the answer was evident: create your own narrative. Floyd is the co-founder of EstroHaze, a black women-owned cannabis media brand offering podcasts, stories, events, and entertainment.
"People who looked like me weren't being represented as the faces or voices of cannabis," she told Psychedelic Times. "That was off-putting. I don't identify with the traditional 'stoner' image. But I do identify as a young, professional, ambitious black woman."
In 2017, Floyd started getting together with her two co-founders, Sirita Wright and Kali Wilder, for smoke sessions after their work days at a digital media company. "We would commune and decompress over the plant," Floyd said.
"We were talking about ourselves, pop culture, strains we were consuming, and what was going on around the plant. During these times, we hit record on our phones as we conversed and consumed cannabis." And thus was born the first EstroHaze podcast, We're Just Trying to Grow.
Floyd and her partners attended more cannabis business events around New York, and eventually connected with the founder of a business accelerator program in Boulder, CO. They each quit their jobs and moved to Boulder to spend six months working with the accelerator. What started as a podcast soon evolved into EstroHaze, an education and entertainment platform focused on cannabis business and lifestyle for multicultural women.
"EstroHaze talks about how minorities and women—and our families, loved ones, parents, even our pets—could benefit and reclaim our power over this plant," Floyd said. "My community has been directly affected by the War on Drugs that has held us back from utilizing and capitalizing on this plant. We are here to reduce those boundaries and offer access."
Access, Floyd explained, comes from information and education. EstroHaze connects their audience with entrepreneurs and advocates in the cannabis industry to walk them through, step-by-step, how to start a company, get funding, reach an audience, develop marketing and branding, and create a business plan.
Besides reducing the barriers for black and brown women and other minorities in cannabis, Floyd hopes to help re-define cannabis culture around them. "We didn't notice ourselves in this industry when it became trendy," she said. "We want to shine a light on women who look just like us and uplift that image and make it the new face of cannabis. We're proud, professional, educated consumers of cannabis."
This April 20, the unofficial cannabis holiday, Floyd's company is partnering with Cannaclusive, who also focus on engaging with women and minorities in cannabis, to produce the High Noon event in Brooklyn, NY. "We're hosting an all-inclusive consumables and treats experience at a private location," Floyd said. "We want to connect with communities who want to celebrate 4/20 in a chill, uplifted, heightened space. We're having music, light vibes, drinks—and cannabis."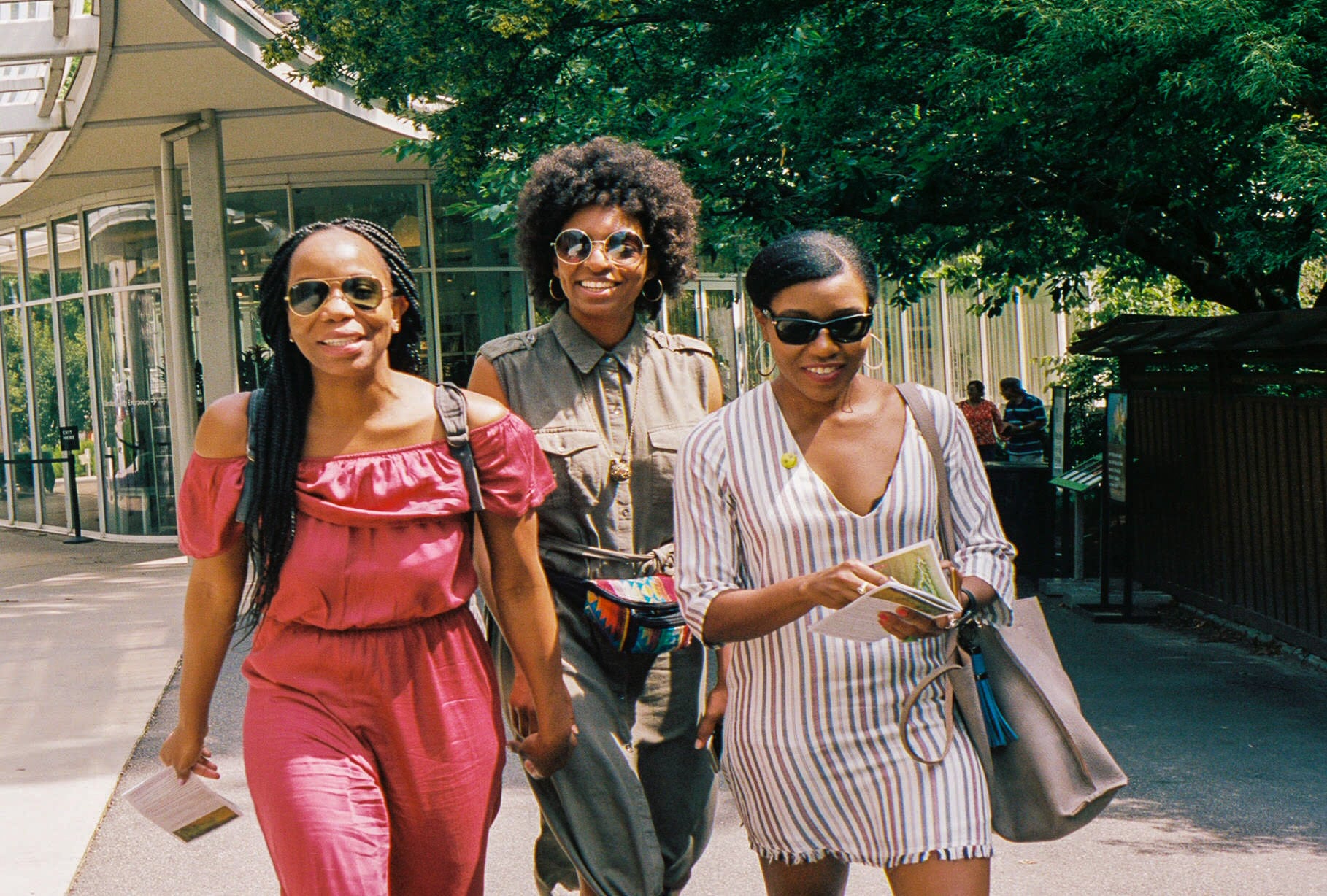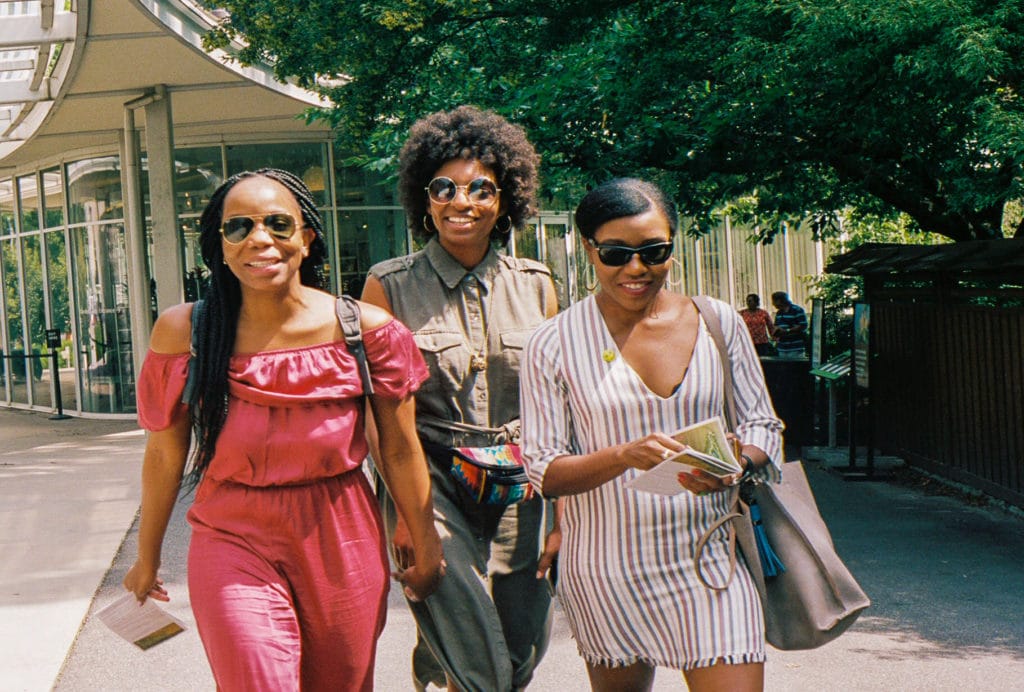 EstroHaze is making their mark in cannabis video content this year. 'We're all artists by trade," Floyd said. "Sirita is an actress, myself I am a writer, and Kali came from film, so we're trying to pool our talents together. We're each launching our IGTV series—we have Sundays with Sirita, mine is Books, Blunts, and Bullshit, and Kila has Docs and Dabs—where she talks about documentaries, while she dabs."
EstroHaze is also producing a Table Talk and Ask Me Anything series, which feature cannabis industry professionals discussing business advice and strategy. Their upcoming lifestyle content includes a cannabis chef cooking series, an art which Floyd says is hugely popular with their audience.
The company is also directly engaging with consumers and audiences through other live events around the country. "We're doing an artistic series this summer that infuses art and cannabis. Artists will paint, sing, and freestyle live to show the imprint of cannabis in art."
Asked about potential cannabis legalization in New York state, Floyd expressed mixed feelings.
"I'm excited about the possibility of adult-use here," she said.
"But I'm apprehensive about the lack of initiative in giving back to communities directly affected by cannabis criminalization. I'm nervous about the lack of reparations, the black and brown voices lost in the new green rush, and lack of access for these people, as a majority white industry capitalizes on this."
Floyd urged activists, entrepreneurs, and lawmakers to build business accelerators to offer education for small business owners from disadvantaged communities. The state must also create a social equity program that can provide priority licensing, funding, and business and technical training for business owners.
"If there aren't any systems in place to make sure minorities get a fair shot, I'm scared we will drown," she confessed.
On this April 20, Floyd is encouraging cannabis enthusiasts to get high, but also to reach higher. "I hope people will be more deliberate and integrate this plant with their community," she said. "Celebrate with your family and friends, but also remember and celebrate those in communities who can't consume so freely. Connect with a neighbor, get enlightened, open up.
"Use this 4/20 as an excuse to do something different. Whether that means signing up with your local NORML, writing a letter, or just meditating over your tree. Step outside, and engage your community!"