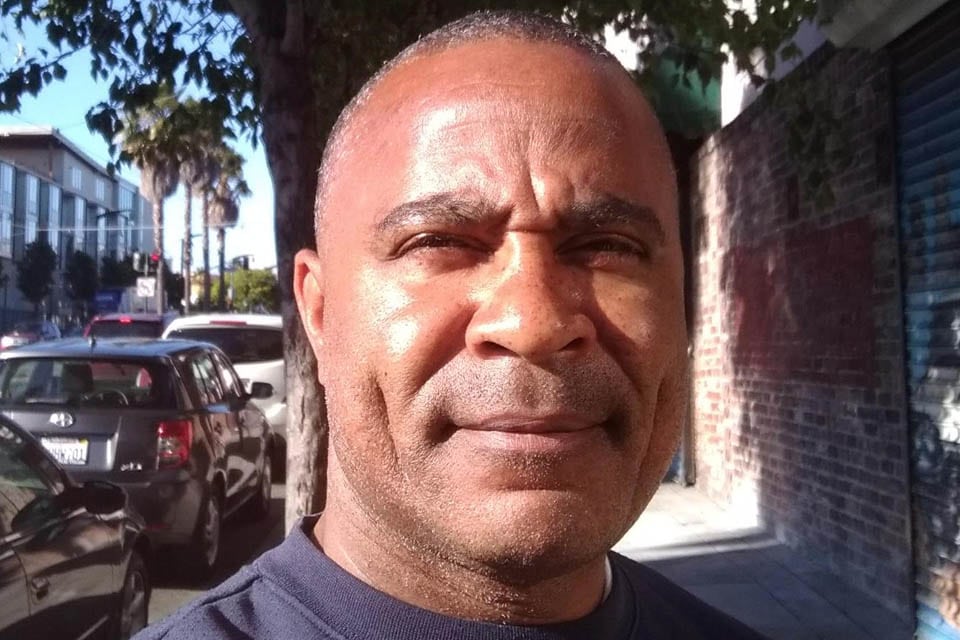 Nearly thirty years ago at age 19, Rodney Hampton of San Francisco, California was given a cannabis arrest just off of Cashmere Street in the Bayview-Hunters Point neighborhood. "At that age I already had a son I needed to provide for, but what I was doing at the time was illegal," he told Psychedelic Times. 
But nearly three decades later, the same line of work that got Hampton arrested is now a thriving legal business—and he wants in. "I went from being dehumanized on these same streets twenty seven years ago, to now being able to be a part of the cannabis industry and provide for my family by doing what I like," he said.
Hampton applied for a cannabis business license in 2017 through San Francisco's Equity Program, which is designed to help people with certain disadvantages become cannabis business owners and license-holders. He was eligible because of his previous cannabis arrest, and formed CDXX LLC as a proposed cannabis retail shop and consumption lounge. 
On May 2, 2019, two years after Hampton first applied, he was approved for a retail and consumption lounge license in a unanimous vote by the city's planning commissioners. "This is historical because we'll be the first African-American owned cannabis retail shop in Bayview-Hunters Point, and one of the very few black-owned cannabis shops in the whole city," he said. When it opens, the shop will be located steps from where was arrested years ago.
"I was one out of 269 people," Hampton said. "It's been a crazy and rigorous process just to get this far. Besides the licensing process, I have been busy building relationships with property owners and investors, having conversations in the community, and learning the industry enough to write a business plan."
Besides having a cannabis arrest, qualification criteria for San Francisco's equity program include coming from a low-income household, having an immediate family member arrested or convicted for certain cannabis crimes before 2016, or having experienced housing instability in the city after 1995. Equity applicants must meet at least 3 of 6 criteria. 
Equity applicants in San Francisco benefit from a $5,000 permit fee waiver and can partner with 'equity incubators', larger businesses who will provide rent-free space for three years or 'technical assistance' complying with regulations and taxes. Hampton partnered with Brandon Brown, founder of High Bridge Delivery, who now serves as the COO for CDXX.
Cannabis symbolizes for Hampton something much greater than a lucrative business. "We see the out-migration of African Americans from this city, the increase in housing costs, and the high rate of homelessness," he said. "Now, this is an opportunity where myself and others can be leaders and stay here in the city, and be mentors to folks in the community."
San Francisco has struggled to advance equity applicants through its licensing process. There are 293 license applications waiting to be processed as of June 2019, and the city's Office of Cannabis stated that 34 applications were completed and sent to the city's planning agency. 
In February 2019, the city approved its first dispensary owned by an equity applicant, Shawn Richard of Cole Ashbury Group. But to date, none of the city's open dispensaries are owned by equity applicants.
Hampton isn't finished yet. Next, he has to re-certify his license through the city and state, which is easier said than done. Earlier this year, thousands of license-holders throughout the state were thrown in limbo as their licenses were expiring before the government could renew them.
Part of the problem in San Francisco is that after cannabis legalization in 2016, the city created only one new department with a handful of people to oversee cannabis business applications. "If the city had more staff on their team to move this equity program through faster, we wouldn't be in this position," Hampton said. "We should build a team that handles general cannabis businesses, and a separate one that just deals with equity applications."
Where equity applicants succeed in finding business partners, investors, and real estate, their momentum slows to a crawl with the city's licensing process. They then have to make a choice between continuing to wait on the city as they spend capital, or cutting their losses.
"Imagine you have already partnered with a property owner," Hampton said. "You can't go two or three years waiting for your business to open and paying rent on real estate. The city needs to work on barriers like those. This is why we don't have a lot of African-Americans owning their own storefronts on Third Street."  
But Hampton noted positive changes at the city's cannabis office. In April 2019 they hired a new executive director, Marisa Rodriguez, to replace former director Nicole Elliot, who was hired in February by California Governor Gavin Newsom to serve as his senior cannabis adviser. His administration is implementing a statewide initiative to allocate $10 million to cities advancing their own equity programs.
"I'm really encouraged with Nicole moving on to the state capital," Hampton said. "It's amazing because she can take that energy we started here and actually articulate the importance of the equity program and how it should be moved. She's in a more powerful position, and it's going to help California stay ahead of all other states doing this."
Over the next several months, Hampton and his partners are finishing paperwork that has to be processed through different city agencies before they can even begin construction. He estimates his store will open in December or January, nearly three years after he first applied for a license. 
"It's frustrating, and we want to be fair to folks," he said. "If you're in line waiting for lunch back in junior high school, you start at the back and wait your turn. But we're already starting off behind. Equity is about opportunity, so we can compete and be viable here. I think for every one person with an existing license that gets re-certified, there should be several equity applicants approved to go to the next process."
Despite all of San Francisco's challenges, Hampton has lost no confidence in the potential of cannabis to transform his hometown and state. "If we improve this equity program, it doesn't just benefit us," he said, "but it makes it easier for us to benefit the city and county of San Francisco, and state of California."
Interested in learning more about the cannabis equity movement in California? Check out our other coverage about San José and Los Angeles.