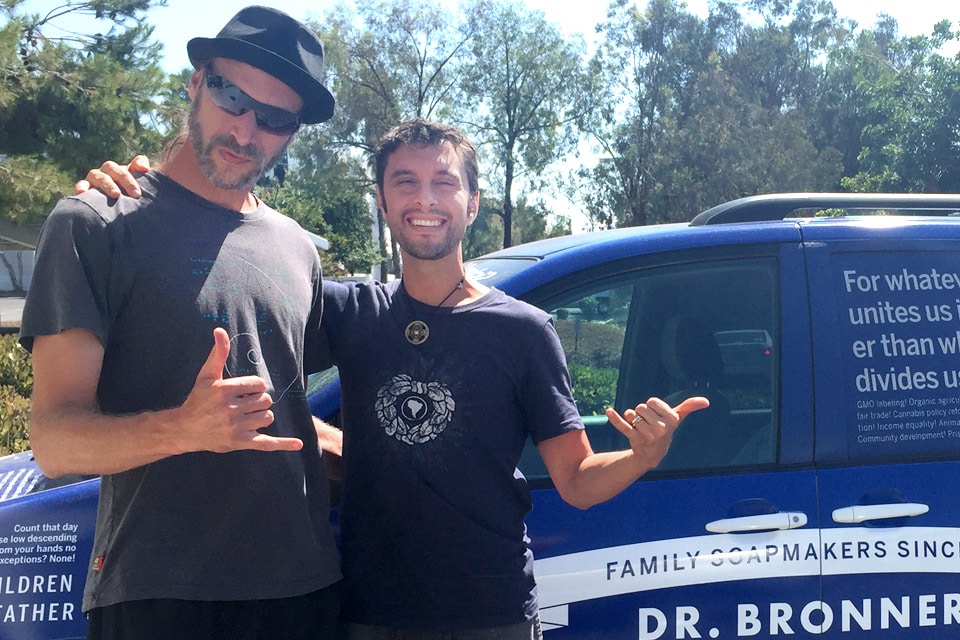 You may not know it, but the CEO behind America's favorite all natural soap brand is also a leading figure in the contemporary psychedelic movement. Our guest on the latest Psychedelic Times podcast is David Bronner, Cosmic Engagement Officer of Dr. Bronner's, MAPS board member, hemp activist, and shining example of how passion-driven business can change the world. David invited our own Joe Mattia to tour the Dr. Bronner's corporate offices and sit down to discuss his eclectic life story, replete with tales of psychedelic revelations, cannabis churches, suing the DEA (and winning!), and refocusing the family business to its roots with wild success.
You can listen to our podcast with David Bronner here:
You can also stream this podcast on iTunes, Libsyn and Stitcher, or download it as an MP3 by right-clicking and choosing "Save As."
Sponsors:


Center for Psychedelic Therapies and Research
CIIS created the Center for Psychedelic Therapy and Research (the Center) in 2015 to address the demand for trained psychotherapists to work in the expanding field of psychedelic studies. The Center is directed by clinical psychologist Dr. Janis Phelps, who is also a professor in the East-West Psychology program.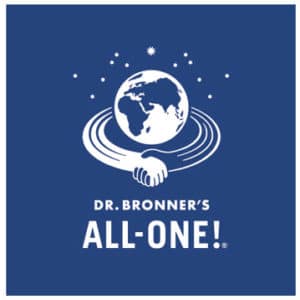 Dr. Bronner's
Dr. Bronner's was founded in 1948 by Emanuel Bronner, a third- generation master soapmaker. He used the labels on his superb ecological soaps to spread his message that we must realize our unity across religious & ethnic divides or perish: "We are All-One or None!" Still family-owned and run, Dr. Bronner's honors its founder's vision by continuing to make socially & environmentally responsible products, and by dedicating profits to help make a better world.
Show Notes:
David discusses connecting with Rick Doblin and MAPS [2:00]
David's first psilocybin mushroom experience [4:10]
Amsterdam adventures: Cannabis Cup and squatting [5:05]
Ego death and revelations on acid and MDMA in a gay trance club [7:00]
Integrating his psychedelic experience and becoming a mental health counselor [15:55]
The value of resistance and helping humanity to harmonize [17:35]
Dolphin overlords, 13th chakra galactivation [19:00]
The world needs good men, not spiritual recluses [19:20]
Carrying on the Bronner family legacy to unite Spaceship Earth [23:00]
Fighting for hemp seed oil and cannabis [27:00]
Meeting Rick Doblin on the playa and the Zendo Project [31:00]
Litigating the DEA and winning [35:00]
Coming out of the psychedelic closet [35:30]
Board position at MAPS and Burning Man stories [42:10]
Psychedelic integration: journaling and meditation [49:50]
Selected Quotes:
On balancing activism with practicality:
"In coming into the company, I was like: I'm going to run this like my granddad, this is going to be an activist project. For him, the label, the message was the most important. The soap is there to sell the label, not vice-versa. It was all about uniting Spaceship Earth… that was his mission 100%… So I had that mission, but also a more practical activist mission, and that's my dad's influence- working practically through the world. We're not going to just get there and have "one love", we gotta work hard on what we can. Where's the leverage points?"
On meeting Rick Doblin and changing the world:
"What Rick is a real great example of is working inside the system. I'm all about festival culture and the freedom and it's super important… but we gotta operate inside our global culture machine and change it from the inside, like Obiwan Kenobi inside the Death Star."
On cannabis and other progressive causes:
"…The ballot measure system is a way to bypass gridlocked legislators and put the vote to the people… All the progressive issues are advancing this way: gay marriage, cannabis, minimum wage- we're all winning at the state ballot."
On coming out of the psychedelic closet:
"It's a lesson from the gay rights LGBT trajectory: it's been all about 'come out, come out, wherever you are.' That was the battle cry in the '80s when everybody was coming out: your teacher, your aunt, all these respected people holding down professions and rocking their lives responsibly as adults. That's crucial to changing the opinions of people. I'm a successful father and CEO and coach and rocking life in a lot of different ways, and being open about how psychedelics helped me check in to my deeper authentic self, and help me connect to sources of life and creativity and ethics and morality that helped keep me centered and rocking on a higher level. I think that's necessary, but at the same time even me as CEO of one of the freakiest funkiest companies around- I mean we're almost Grateful Dead level of counterculture energy- it was a process. My family is generally not on the super psychedelic tip, and concerned about grand optics… I speak freely now, but it's been a process to get to here, and I'm really proud of my family. We did things kinda quietly… we were public about supporting more spicy stuff like cannabis reform, but then over the years it's become more and more integrated into the company culture… I'm on the board of MAPS and we're making a very public gift to MAPS, and I'm very outspoken about the benefits of psychedelics for all people when used wisely… My advice is yeah, you gotta be realistic about where everyone's at, but push towards that goal with compassion and care but also honoring that this is your truth. And truth should shine!"
Explore Links Related to this Podcast:
https://en.wikipedia.org/wiki/Last_and_First_Men
https://www.latimes.com/politics/la-na-marijuana-dea-20160811-snap-story.html
https://www.drbronner.com/all-one-blog/2017/04/donating-5-million-maps/
https://www.newyorker.com/magazine/2015/02/09/trip-treatment