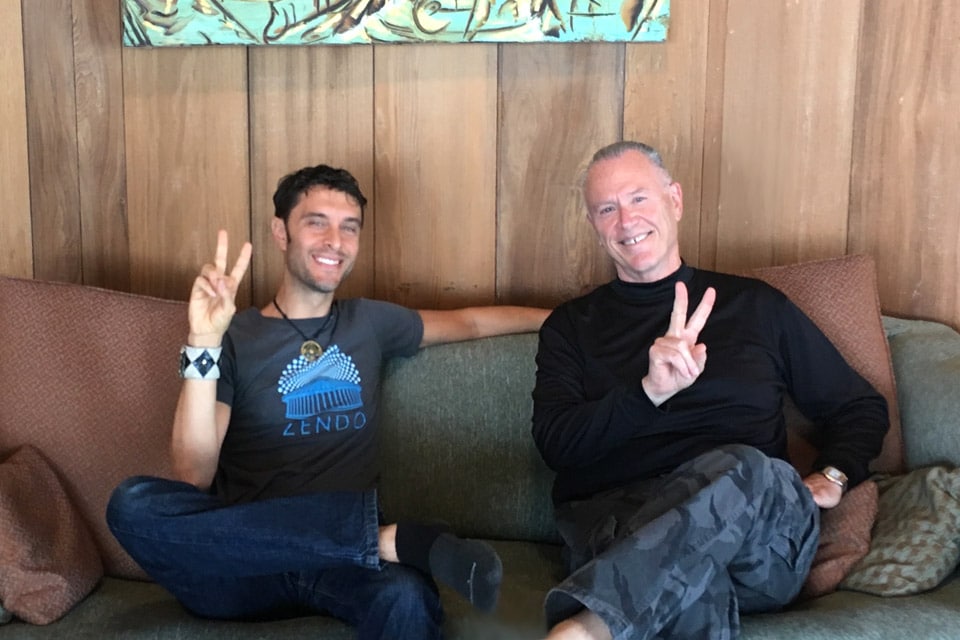 From his early days of college activism, to decades of ecological stewardship, to Buddhism and psychedelics, Allan Badiner has had a colorful and impactful life. Allan is an important figure in the worlds of psychedelic exploration, Western Buddhism, and rainforest activism. He is the editor of Zig Zag Zen: Buddhism and Psychedelics and a 25-year board member of the Rainforest Action Network. In our latest Psychedelic Times Podcast, Allan speaks with Joe Mattia about his unconventional introduction to psychedelics, his awakening in a Buddhist monastery, and many other fascinating stories and insights.
You can listen to our hour-long podcast with Allan Badiner here:
You can also stream this podcast on iTunes, Libsyn and Stitcher, or download it as an MP3 by right-clicking and choosing "Save As."
Sponsors:


Center for Psychedelic Therapies and Research
CIIS created the Center for Psychedelic Therapy and Research (the Center) in 2015 to address the demand for trained psychotherapists to work in the expanding field of psychedelic studies. The Center is directed by clinical psychologist Dr. Janis Phelps, who is also a professor in the East-West Psychology program.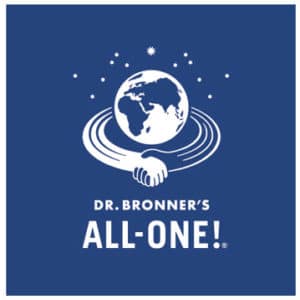 Dr. Bronner's
Dr. Bronner's was founded in 1948 by Emanuel Bronner, a third- generation master soapmaker. He used the labels on his superb ecological soaps to spread his message that we must realize our unity across religious & ethnic divides or perish: "We are All-One or None!" Still family-owned and run, Dr. Bronner's honors its founder's vision by continuing to make socially & environmentally responsible products, and by dedicating our profits to help make a better world.
Show Notes:
Early days of college activism [10:00]
Infiltrating Hollywood [13:00]
Leaving Hollywood for India [15:00]
First visit to a Buddhist monastery in Sri Lanka [16:25]
Becoming friends with Terence McKenna [21:00]
Connecting to Nature [28:30]
Interviewing Buddhism teachers for Zig Zag Zen [31:30]
CIIS Psychedelic-Assisted Psychotherapy program [33:30]
Esalen and psychedelics [37:45]
Cannabis' history as a medicine in the US and India [44:15]
Foods and spices that are also cannabinoids [52:30]
The importance of psychedelic integration [54:30]
Selected Quotes:
On Allan's introduction to Buddhism and psychedelics:
"My interest in Buddhism is what brought me to psychedelics. Usually it's the other way around for people."
On his first stay at a Buddhist monastery:
"So I went to a monastery in Sri Lanka in the mountains and I hated it; it was awful. It was just unbearable. The bed was basically a board and a thin blanket and there were bugs everywhere… I thought if I could just run out of here I would, but you had to book a week in advance to have a car come get you… About a day or so before I was supposed to be done there, I had an unbelievable experience. I just woke up to being different in so many ways. I looked at the dirt and I thought that's not nothing, that's Earth. The bugs were my friends. I felt this connection with them because they were alive. I woke up to no pain- all my joints had been bothering me before that. It was painless, and beyond that it was joyful, and I felt a connection and a profound sense of gratitude and joy to be alive. Everywhere I looked I was in awe. It was this amazing consciousness rebirth of some kind."
On Terence McKenna giving him psilocybin:
"Terence [McKenna] did effectively treat me with psilocybin. That really came close to the Sri Lanka experience; it's the closest I've been. It was my first psychedelic experience, and it came right at a time where I met Sasha Shulgin and would go to his Friday night dinners."
On connecting with Nature and activism:
"One of the insights from the Sri Lanka experience was a connection to Nature, a connection to other beings- animals, bugs even. I felt that there was a strong connection between my own bliss and the connection that I had with other living beings. So that motivated me to get involved as an activist in preserving the life-giving systems of the planet and other species. I took that very seriously… I got to know the people at Rainforest Action Network… and they invited me to come work for them. I did and joined their board, and I've been on their board ever since. It's been really an important part of my life to have that work going on and keep me in awareness of connection with other beings."
On interviewing Buddhist teachers about psychedelics:
"In preparing for this book that I decided to do on Buddhism and psychedelics called Zig Zag Zen, I interviewed just about every well known American-born teacher of Buddhism about their previous experience with psychedelics, if they had any… and all of them did! It was ubiquitous- from Jack Kornfield to Joseph Goldstein, all of these teachers had a psychedelic experience or several prior to becoming involved in Buddhism. Jack Kornfield, for instance, openly said that he wouldn't even be a Buddhist teacher if he had not taken LSD- he wouldn't have been able to understand what they call 'against the grain ideas' that challenge fundamental assumptions that we make in Western society."
Allan also shared a beautiful quote at the end of the podcast from Dr. Albert Hofmann, who discovered LSD:
"Alienation from nature and the loss of the experience of being part of the living creation is the greatest tragedy of our materialistic era. It is the causative reason for ecological devastation and climate change.

Therefore I attribute absolute highest importance to consciousness change. I regard psychedelics as catalyzers for this. They are tools which are guiding our perception toward other deeper areas of our human existence, so that we again become aware of our spiritual essence. Psychedelic experiences in a safe setting can help our consciousness open up to this sensation of connection and of being one with nature.

LSD and related substances are not drugs in the usual sense, but are part of the sacred substances, which have been used for thousand of years in ritual settings. The classic psychedelics like LSD, Psilocybin and Mescaline are characterized by the fact that they are neither toxic nor addictive. It is my great concern to separate psychedelics from the ongoing debates about drugs, and to highlight the tremendous potential inherent to these substances for self-awareness, as an adjunct in therapy, and for fundamental research into the human mind.

It is my wish that a modern Eleusis will emerge, in which seeking humans can learn to have transcendent experiences with sacred substances in a safe setting. I am convinced that these soul-opening, mind-revealing substances will find their appropriate place in our society and our culture."

-Dr. Albert Hoffman in 2007 (at age 101)
Explore Links Related to this Podcast:
Esalen Institute
Zig Zag Zen: Buddhism and Psychedelics
Rainforest Action Network
CIIS Psychedelic-Assisted Therapies and Research Program
International Cannabinoid Research Society
Psychedelic Integration Workshop at Esalen