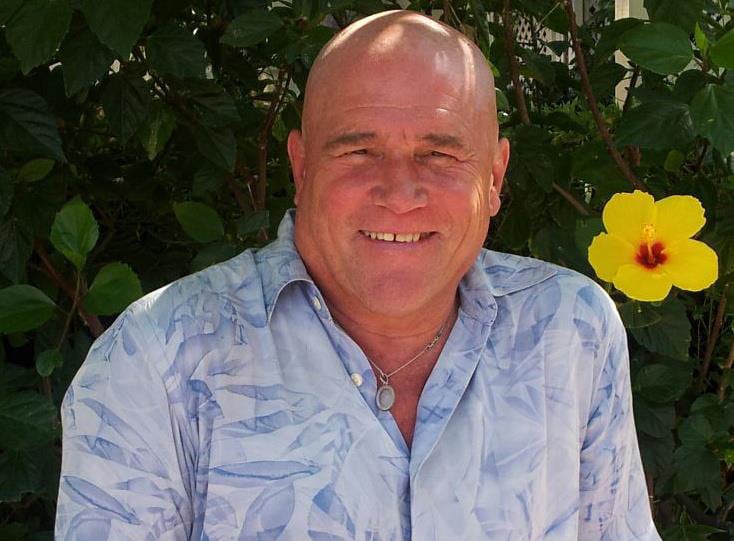 "I call myself a witness to transformation. As a therapist and a human being it's an honor to be part of that." – John Harrison
John Harrison sits on the board of directors for the Global Ibogaine Therapy Alliance (GITA) and is a psychologist who specializes in ibogaine addiction treatment, which uses the powerful African psychedelic iboga in its isolated form of 'ibogaine' to help heroin addicts and other harmful drug users to beat their substance addictions. When John is not traveling across the globe giving workshops and lectures about ibogaine, he works at Addiction Treatment Specialists in San Diego, California and helps clients get the most out of ibogaine therapy with goal-setting and post-treatment integration. We spoke with John this week about his introduction to ibogaine, and the essence of what he does as an integration specialist.
From Methadone to Ibogaine
John was first introduced to ibogaine while working at a methadone clinic in Oakland, California as part of a predoctoral internship for his studies at the California Institute of Integral Studies (CIIS). Initially uneasy about interacting with hardcore drug addicts on a regular basis, John would eventually find that the people were the best part of that clinic, but the system itself seemed fundamentally flawed:
"I was at CIIS studying clinical psychology and had completed all my practicum and coursework, but I still needed to do my predoctoral internship. One of the options available to me was a methadone clinic, which was not the most attractive option, frankly, but I had waited until the last minute. I applied for it and got accepted and pretty quickly came to really love it there. The people were a joy to work with in many ways, but over time I started to see the inherent flaws in methadone "maintenance." Basically the government becomes your drug dealer, and you get addicted to methadone instead of heroin. Being a veteran of the CIIS and Escalen Institute, my work is all about personal transformation, and at the methadone clinic there was no encouragement of that. For example, I once asked a patient to consider the possibility of getting off of methadone eventually, and the mere fact that I had suggested such a thing made me persona non grata with the clinic's director. So I realized this model does not really work for me.

At the same time as I was becoming disillusioned about methadone, I heard about ibogaine. Being curious, I tried it in an underground setting up in Oakland, and had an amazing experience. Since I was not an addict, I used it for psychospiritual reasons, which was the original purpose of iboga. My father had passed away earlier that year and my brother had passed 15 years earlier, and it helped to reaffirm my connection with them and process their passings. As much as I loved my patients in Oakland at the methadone clinic, once I started working with people with the use of ibogaine, I saw the amazing potential of this medicine to really transform lives."
The Importance of Integration
The incredible efficacy of ibogaine at helping people to beat opiate addiction is giving it quite a reputation around the world as a magic bullet for beating heroin addiction, but as much as John believes in the power of ibogaine, he'll be the first one to admit that it is not a miracle cure. "Ibogaine is not a cure, but it is a catalyst for change and personal transformation–which is an important distinction to make. After an ibogaine treatment, the real work begins."
John describes some of the work that he does as an integration specialist: "As an integration specialist that works with addicts, my role involves identification of triggers, development of coping skills to deal with those triggers, and the development and maintenance of a strong healthy support system that will support my patients long term. Therapists like me are only there so much of the time, and you really need family and friends–the best therapists of all–for long-term success."
Even when ibogaine treatment does not lead to someone going clean forever, John emphasizes that important progress is still often made after introducing an addict to an ibogaine experience: "Sometimes what happens with ibogaine is that people who are not quite ready for it will come to it, have some insights and revelations, and then something will happen in their life that will trigger them back into using. But a lot of times even if people do slip and have a relapse, they often will come back to ibogaine later on, which ultimately leads to a path of self-discovery and getting clean. It is easy to feel disappointed when people don't kick addiction immediately, but I feel like once you are on that path to self-discovery, you never get off of it."
Lastly, John mentions how important it is to tailor an integration plan to the person and not just the addiction.
"This is not a cookie cutter, one-size-fits-all thing here. I don't think that works. That's why rehab so often is a failure. These overpriced rehab and detox centers, they have a very mediocre record in terms of success. It's not because they aren't trying, it has to do with the fact that there's too many people for real one on one. Finding best practices that work for each individual is key. It's not about imposing a template on them, but working with them, collaborating with them, encouraging them, and supporting them to find their own practices, which could include anything from tai chi to meditation to music. It has to be something that works for them or they won't do it."
If you would like to learn more about John's services and workshops, you can email him here and read about an upcoming transformational workshop he is co-hosting here.