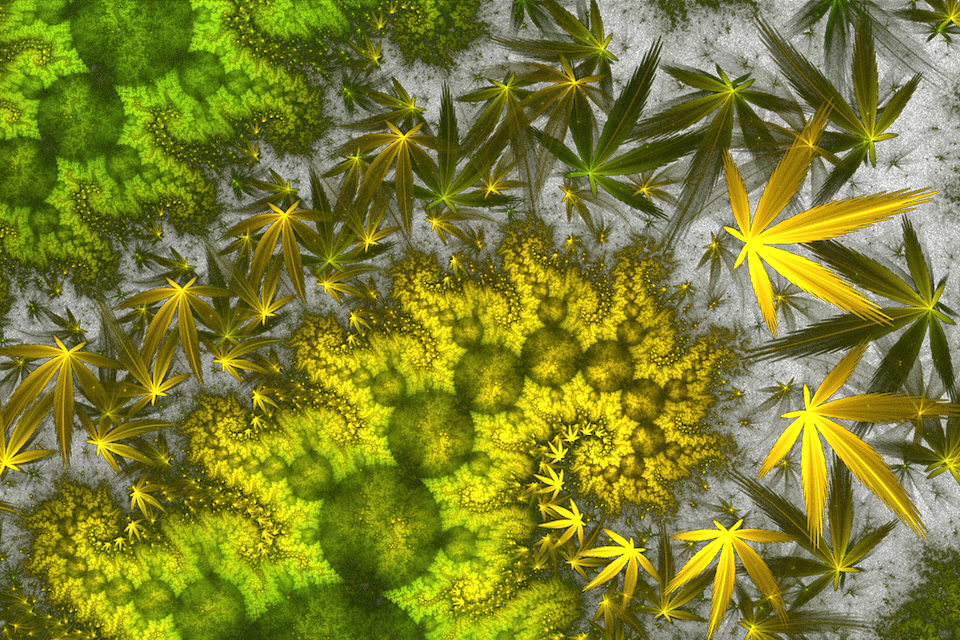 All around the world, strongly-held attitudes toward weed are starting to relax. This year has seen more marijuana policy reform success than any other year prior, and it doesn't look like things are going to slow down anytime soon.
Now that a couple of countries have legalized recreational cannabis (with another right up on their heels), will America be the next country to follow in their footsteps? Could another country beat us to the finish line? In this article, we'll explore the current state of global marijuana law reform and consider whether the United States has a real shot at being the next country to legalize cannabis.
Uruguay Was First
Back in 2013, Uruguay became the first country to officially legalize cannabis. Since that time, the government has allowed citizens to cultivate their own personal stash at home or garden with others at a local growing club, and just last year finally paved the way for 16 state-controlled pharmacies to become cannabis distributors.
With Uruguay's legalization model, cannabis consumers must be 18 or older and must register with the government and scan their fingerprint to make a purchase. They can only buy 40 grams per month. Each year, a home grower is allowed to grow up to six plants at home while a growing club can have up to 99. While it's far from perfect, Uruguay's legalization model is a hell of a lot better than those of most other countries in the world.
Canada Came Later
Five years after Uruguay legalized weed, Canada became the second country (and first G7 nation) to fully legalize marijuana this June. After a few months of planning and preparation, the country's legal cannabis market went live last month.
By all measures, it has so far been a resounding success. In fact, legalization was so popular that the country struggled to keep pace with an underestimated strong consumer demand, and dispensaries almost ran out of weed shortly after opening.
In Canada, adults are now able to purchase a variety of products from licensed producers, including cannabis oils, seeds, and plants. Edibles are not yet available for sale, but the government is working on setting up the regulations needed to bring cannabis-infused foods and drinks to the market. Marijuana consumers can carry up to 30 grams at a given time, and home growers are limited to four plants, as opposed to Uruguay's six-plant limit.
Mexico Is Close
Mexico is waiting just around the corner. Last month, the Mexican Supreme Court decided that marijuana prohibition is unconstitutional. It was actually the fifth time: the country's legal system is set up so that after the Supreme Court arrives at the same conclusion on a given subject in five separate cases, the ruling applies to all courts in the land.
This change didn't fully legalize recreational use yet though- it just means that the possession, use, and growing of cannabis is now allowed, not commercialization or sales. Now it is up to Mexican lawmakers to officially legalize and regulate cannabis.
It looks like this is going to happen pretty soon. Mexico's Congress has 90 days to repeal any laws that are now considered unconstitutional, and president-elect Manuel López Obrador has signaled that his administration is open to legalizing marijuana. The country's government officials actually visited Canada in October to learn more about cannabis legalization, and earlier this month a key senator introduced a bill to legalize marijuana production and sales. It seems like it's only a matter of time before Mexicans will be able to participate in their own legal cannabis market.
Will America Be Next?
All of this has plenty of people wondering if—and when—the United States will follow suit. After both bordering neighbors have legalized cannabis, America might soon be pressured to end marijuana prohibition once and for all.
Many states have already moved in that direction: 33 have legalized marijuana for medical use, 10 have legalized recreational use, and another 13 states have decriminalized weed in a variety of different ways. Even Washington D.C. legalized weed, but there's no official place to buy it because a legal market has not yet been created.
When it comes to America's territories, it's a bit of a mixed bag. Guam and Puerto Rico have a medical model, the Northern Mariana Islands legalized marijuana in September, U.S. Virgin Islands have decriminalized, and it's completely illegal in American Samoa.
Marijuana law reform efforts around the country were extremely successful earlier this month during the 2018 midterm elections. Michigan became the 10th state in the nation—and the first in the midwest—to legalize cannabis, Missouri and Utah approved measures to allow medical marijuana, five Ohio cities decriminalized cannabis, and several counties and cities in Wisconsin demonstrated strong support for marijuana reform.
Voters in North Dakota overwhelmingly shot down an initiative to legalize cannabis in the state, even after approving medical marijuana two years ago. This was the only cannabis law reform measure that failed during the midterms.
Americans are more keen for green than ever before. For the first time, 66% of U.S. adults believe that cannabis should be legalized.
For once, politicians aren't lagging too far behind public opinion. They have actually been pretty busy in 2018: the U.S. Senate voted to legalize hemp and several other bills were introduced, including a bipartisan attempt to protect states that have legalized cannabis, a proposal to decriminalize and regulate marijuana at the federal level, an initiative to legalize medical marijuana for veterans. and a "Blueprint To Legalize Marijuana" that could see the light of day sometime next year. Even President Donald Trump has signaled his support for ending the federal ban.
This powerful wave of public and political support is further bolstered by the plethora of new research that has been coming out as of late. It certainly can't hurt that our next door neighbors Canada and Mexico have already started dismantling their cannabis prohibition laws at a federal level. Maybe there's still hope… maybe America will be next country to legalize cannabis after all.
The Global Competition
But let's not get ahead of ourselves—there is a lot of heavy competition from other countries around the world.
Europe has recently been a hotbed of marijuana law reform, with several countries having already reduced or eliminated criminal penalties while others are looking to do the same. Portugal decriminalized all drugs in 2001 but still hasn't legalized cannabis, although it did legalize medical marijuana this year. The Netherlands permits possession and cultivation, and its police even (famously) tolerate coffee shops selling weed to adults. Spain allows cannabis clubs where people can consume the herb, but selling it is illegal. Luxembourg became the latest European country to legalize medical marijuana and Georgia decriminalized possession and use, while a German police association called for decriminalization.
Things are shaking up in Asia, too. Public support for legalization is spreading all across India, and Thailand may become the first country in the continent to legalize medical marijuana.
In North America, the Caribbean nations have agreed to consider legalizing marijuana.
Traveling down to South America, public support is high in Chile, where thousands marched in support of the right to grow their own cannabis. And a lawmaker in Brazil put legalization on the table.
Last but not least, a few countries in Africa have moved the needle on marijuana policy reform. South Africa's highest court decriminalized cannabis, Zimbabwe became the second country in the continent to legalize the use of medical marijuana, and a lawmaker in Kenya introduced legislation to legalize cannabis nationwide.
Cannabis reform has been popping up everywhere. With two countries that have already legalized marijuana, another nation right behind them, and other places leaning in that direction, the green wave is gradually making its way all around the world. Sooner or later, the United States will no doubt join in. Let's hope it's sooner rather than later.