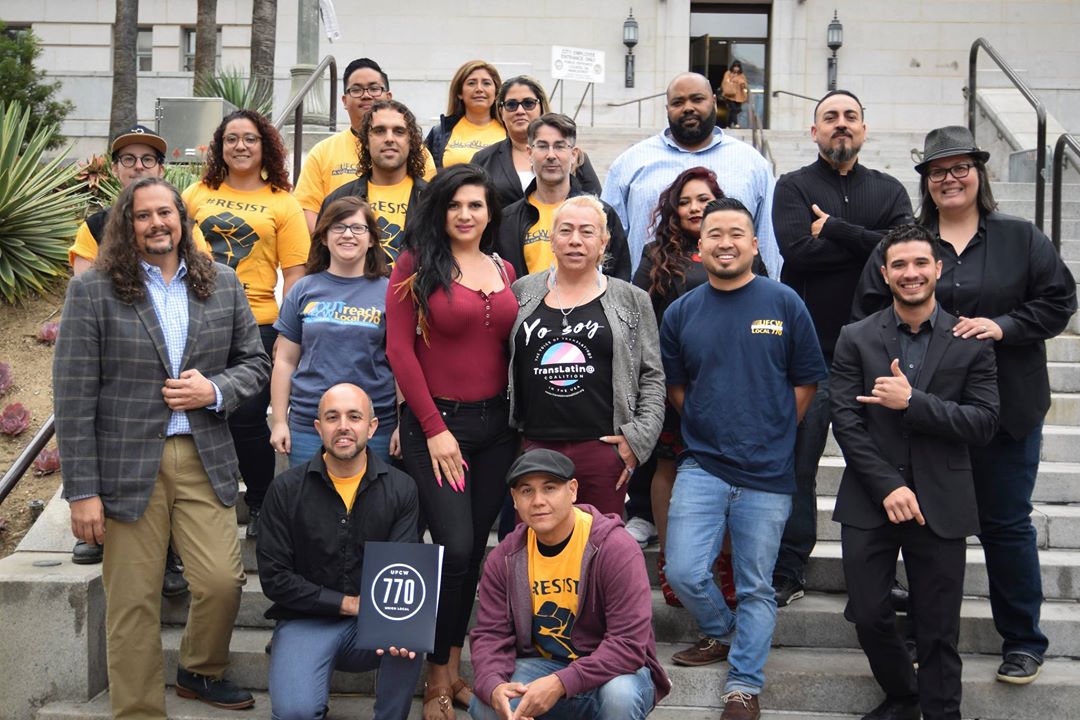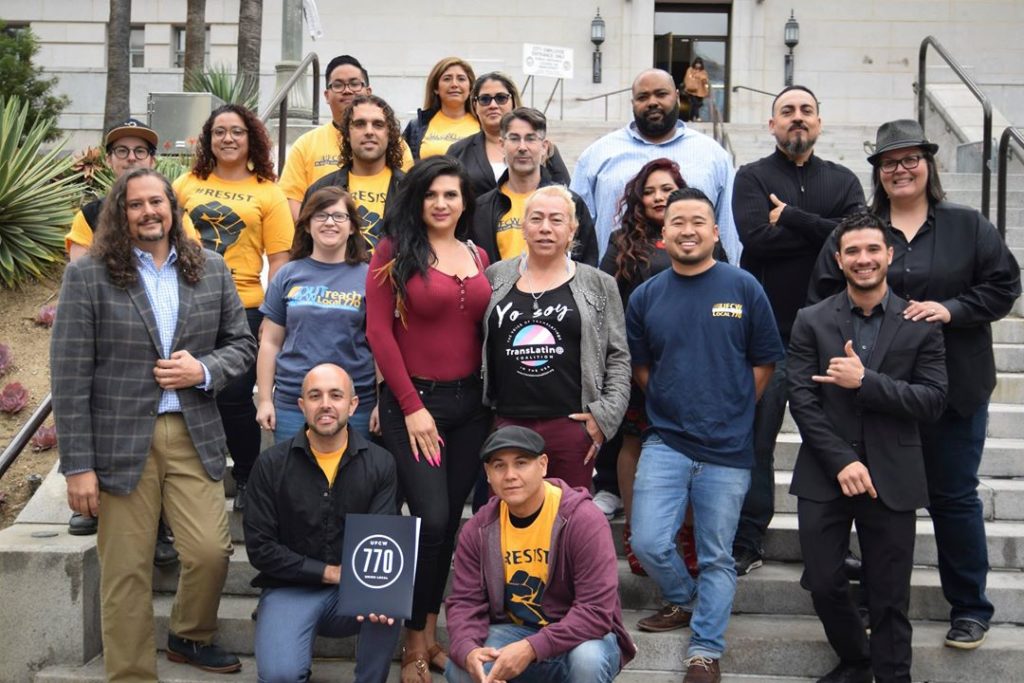 On May 21, 2019, the Los Angeles City Council approved a city budget first proposed by Mayor Eric Garcetti. It allocated $3 million over the next fiscal year to the Los Angeles Department of Cannabis Regulation (DCR). The DCR regulates and licenses the city's cannabis businesses and administers its cannabis Social Equity Program. This program aims to reduce barriers for people entering the industry from neighborhoods with low incomes and a history of high cannabis arrest rates.
The budget also increased funding for the L.A. police department to $1.6 billion, including money for prosecuting unlicensed cannabis businesses. Mayor Garcetti's administration has complained that unlicensed shops are undermining the legal market and decreasing sales tax revenues.
DCR Executive Director Cat Packer spoke out in April to the City Council, urging them to allocate an additional $2.25 million to DCR so they could better process license applications and provide equity applicants the help they need. The Mayor's initial proposal provided the DCR significantly less money before being amended. The cannabis social equity program offers eligible applicants priority in licensing, as well as financial and technical assistance in complying with taxes and regulations.
"Without appropriate funding," Packer warned, "[DCR] will not be able to meet the anticipated demand for program services, which will lead to application processing delays. This deficiency will result in servicing less applicants [which will reduce the amount of license applications processed] and therefore negatively impacts the projected annual cannabis tax revenue."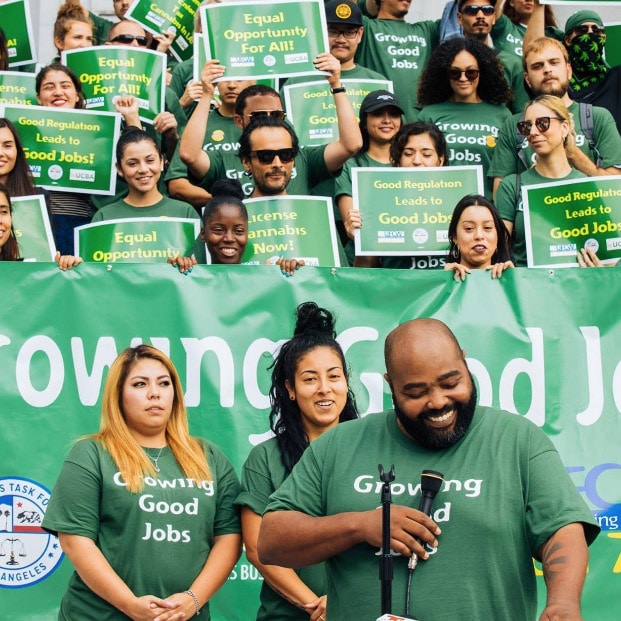 The licensing process in Los Angeles has unfolded in three phases. During the first two phases, the city licensed existing medical cannabis businesses, then existing non-retail businesses.
The DCR has put a pause on its third phase of licensing new cannabis businesses while the City Council considers amendments to the licensing process. The City Council voted in April to start accepting applications from new retail businesses in September 2019.
During public hearings on the city budget, an activist coalition including the Social Impact Center of Los Angeles, Smart Pharm Research Group, Cage-Free Cannabis, and the United Food and Commercial Workers Local 770 urged council members to satisfy Director Packer's funding requests. They also called for 100% of all cannabis tax revenues to go towards a community reinvestment fund for the city.
In April, this coalition released a report evaluating the city's cannabis social equity program and advising the City Council ahead of the budgeting process.
Their recommendations also included:
creating an incubator program, overseen by the city, to give business education and mentorship to people in need;
creating a workforce development program to help business owners train and hire staff;
creating a cannabis social equity working group that would meet regularly throughout the city to assess progress on equity goals and develop further recommendations and funding priorities;
and giving unregulated cannabis businesses support for going legal rather than simply arresting and prosecuting them.
Psychedelic Times spoke with the report's co-author Robert Chlala, a Social Equity Researcher for the UFCW 770, which represents cannabis workers. "Many of us are certainly frustrated with continually asking the city to fund this program," he said. "Funding is the key at this point: we have told the budget committee that none of the city's priorities work without a robust budget. You can set all the mandates you want, but if you don't fund cannabis social equity and a comprehensive staff for DCR, this is all a pipe dream."
Chlala explained that while many people in Los Angeles are frustrated that the city has delayed issuing new business licenses for over a year, the delays buy the city more time to properly implement its equity program. It is required to prioritize license applications from equity applicants.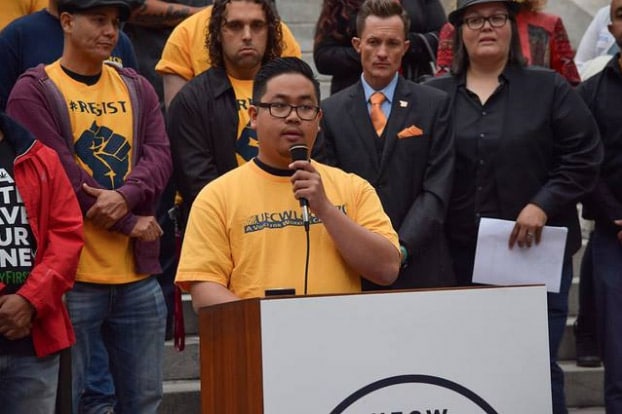 "For people who come from disadvantaged neighborhoods," Chlala said, "and really desperately need the technical assistance and capital this program was designed to provide, waiting several months isn't necessarily a problem because it means the city will actually deliver on this program and get them the support they need.
"But we have many folks who qualify for equity and who have already found investors and started renting retail spaces," he said. "Those are the people we often hear from at public meetings, who are frustrated waiting for licensing to open because they're investing in their facilities and want things to move forward."
He explained that there is also a large group of equity-eligible people currently working in the unregulated or illicit market, but who have to keep waiting until the city issues more licenses and gives them the help to which they are entitled before they can go legal.
Despite the frustrations of local cannabis advocates, Chlala said it should be expected that the city has struggled to implement its cannabis social equity program. "The city did not anticipate the scale of this program," he said. "There were many steps they had to take along the way to scale the social equity program. They also expected to draw more funding from cannabis revenue that did not come through."
Chlala noted that LA is servicing the largest equity applicant pool of any city in the country, in "arguably the biggest cannabis market in the world" (Marijuana Business Daily). According to Director Packer, there are 1,000 people seeking 'programmatic assistance' from the city.
Los Angeles also has a massive population of people with cannabis convictions. The Los Angeles County District Attorney announced earlier in April that it would expunge or reduce nearly 50,000 marijuana-related convictions. There are certainly many more people eligible for the city's equity program than just those who have applied thus far.
"This process has been very deliberate," Chlala said. "There has been a lot of community input and rule-tweaking along the way to make sure people aren't trapped by predatory practices from large businesses. There has been a lot of work done to select folks for technical assistance."
Chlala also explained how the city could help further undo the harms of the Drug War by reinvesting cannabis tax revenues in the city's neighborhoods. "Not all community members affected by the war on drugs want to participate in cannabis," he said, "but many more should be able to benefit from the kind of repair possible with cannabis tax revenues.
"We hope that a reinvestment fund would directly address the harms of mass incarceration by supporting mental health treatment, educational and employment opportunities, youth development, and early education."
With its additional funding, the DCR now plans to expand its staff and hire third party vendors to provide technical assistance to equity applicants. All eyes are now on Los Angeles to see whether it will actually deliver the promise of creating an equitable and inclusive cannabis industry. "We still see a lot of potential in our program for it to be the largest in the country," Chlala said. "It's now or never to make this work."