Javier Prato's brewing up something very special. Our third guest on the Psychedelic Times podcast series, Javier is in the later stages of shooting and directing a documentary about psychedelic plants called Spirit Medicine. The feature-length documentary is complete with forays around the world into the lands of indigenous cultures and their psychedelic healing traditions as well as exclusive interviews with some of the leading figures in the psychedelic movement.
You can listen to Psychedelic Times founder Joe Mattia interview Javier Prato about Spirit Medicine here: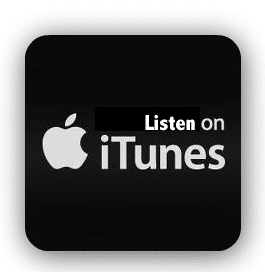 You can also stream this podcast on Libsyn and on Stitcher, or download it as an MP3 by right-clicking and choosing "save as."
For those who aren't able to listen to the podcast, here are some key takeaways from the interview, which are further outlined in show notes below:
Stepping into the Realm of Plant Medicine
Javier began his journey into psychedelic studies just a few years ago and came to know plant medicines through watching loved ones struggle with their health. The project that became Spirit Medicine started a little over three years ago when a friend passed away of from cancer, and the father of another friend was just getting sick from cancer: "[My] friend's father started taking alternative medicine, liquid forms of plants over 3-6 months. It got rid of the cancer, and he is fine now. At the same time, I was hearing about ayahuasca a lot, so I started getting interested in that brew and began documenting my journey."
Plugging into the world of plant medicines quickly was made possible through the help of the psychedelic community. Javier describes how he traveled to Peru to attend the International Shamanism Conference, where ayahuasca ceremonies were being hosted. "That's how I was able to find a shaman," Javier explains. "I went to learn what my own experience with the plant would be. I started doing interviews and from there I learned about peyote, psychedelic mushrooms, and more recently iboga. One plant led to the other."
While Spirit Medicine covers a spectrum of four psychedelics — psilocybin, peyote, iboga, and ayahuasca — Javier spoke specifically about his healing experiences with ayahuasca. Javier's first ayahuasca experience was a humble one, but it opened the door for many years of discovery:
"My first experience with ayahuasca was over two nights. I had a terrible cold, and my first experience was not very special, it was more of a body healing experience than any profound visions. [W]hen I did it other times, I had other experiences that were more important for my psychological well-being. In Argentina, I did it again with psychologists and shamans who hold ceremony sometimes in Buenos Aires. It helped me understand the psychological components of the healing these plants can bring."
Bringing Plant Medicines to the Public
Film was a passion for Javier from his days as a teenager, when he got his first video camera at fifteen  — while he's studied film and produced many shorts, this is brand new territory that the call of plant medicines have taken him into.
In addition to filming ceremonies out in the field, Spirit Medicine will feature interviews with major figures in the field of psychedelics — including Gabor Mate, Dennis McKenna, and Claudio Naranjo, as well as various psychologists, shamans, and scientists — that will help put these plants into a wider scientific and historical context. "To be able to talk to leaders in the psychedelic community is very different from reading a book," Javier says of the process of interviewing for the documentary. "Speaking with them you get a better idea of what they say and the meaning behind it. It is wonderful to be able to document it."
Javier's journey of entering the world of plant medicines and sharing their message with the world is nearly complete, and Javier is planning a Kickstarter campaign to help with the final production costs, including some final footage of a Bwiti iboga ceremony in Gabon. He's hoping for a November release of the film.
Why We Need the Message of Plant Healing
Getting the message out about the power of medicinal plants is a vitally important cause to the psychedelic community, and Javier Prato is helping to lead the way. Psychedelics have so much to offer humanity, a fact that indigenous people haven't forgotten but an idea the Western world has pushed to the fringes.
"People have been using these plants for thousands of years for a reason. I'm seeing how many people are uninformed about all of this. The outlets of how people consume content are gated- which is changing- but it is really important to get the right content out there. I want to show the film at as many places as I can, and get the word out so that people learn about the potential of these plants."
Selected Links from Episode #3:
Javier's introduction to plant medicines [3:00]

Javier's introduction to ayahuasca and first ayahuasca experience in Peru [4:00]

Taking ayahuasca with psychologists and shamans [8:18]

Javier's history with film [10:02]

Filming, learning, and making connections at the ibogaine conference [11:50]

The openness of the psychedelic community and benefits of interviewing people [15:15]

The primacy of content creation in media [18:50]

Integrating a psychedelic experience [21:18]

Traveling to Africa for a traditional Bwiti ibogaine ceremony [24:30]

Development of

Spirit Medicine

[31:54]

Interviewing leaders of the psychedelic community like Dennis McKenna [33:10]

Dr. Eduardo Jovel, ibogaine conservation, and the Ibogaine Conference [34:00]

Use of ibogaine therapy for addiction treatment [35:55]

Production of

Spirit Medicine

and Kickstarter campaign [36:50]

Attending traditional peyote ceremonies with the Huichol in northern Mexico [38:15]

Indigenous use of psilocybin and peyote in Mexico [39:05]

Parting words [45:43]
To see some early footage of Spirit Medicine, you can check out the trailer here. And check out Javier's Kickstarter campaign and lend your support to the message of plant medicines reaching the eyes and ears of a world that needs to hear it.