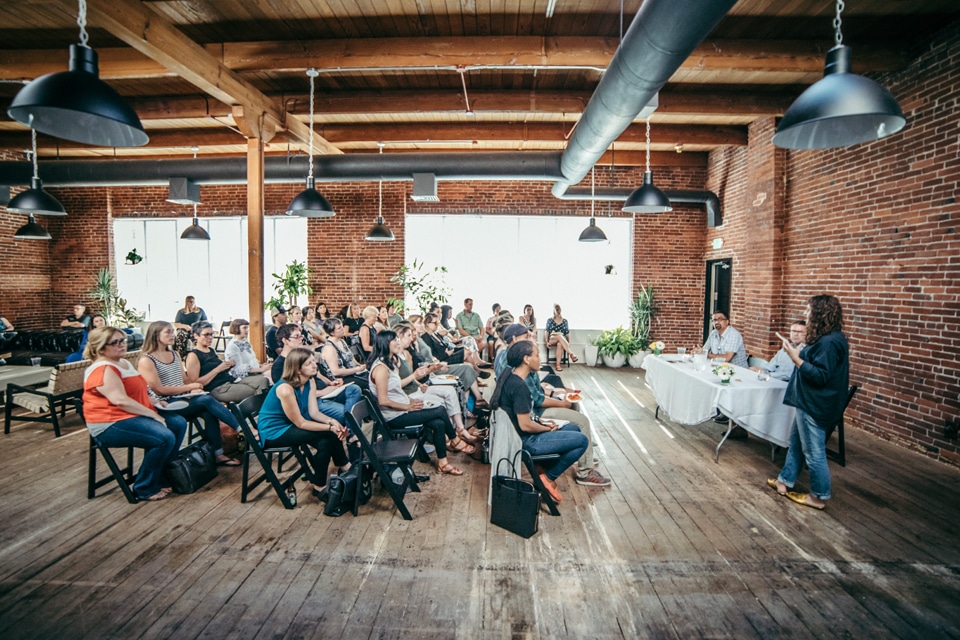 On September 1, 2018, Oregon-based attorney Amy Margolis launched The Initiative, an accelerator program for female cannabis entrepreneurs. Margolis is the founder of the Oregon Cannabis Association and a practicing lawyer of 17 years. In an exclusive interview with Psychedelic Times, Margolis shared the inspiration behind this initiative and how she plans to replicate it outside of Oregon.
"There was a point in recent years when this industry had a statistical advantage over other markets, with more women in positions of leadership," Margolis said. She has witnessed firsthand how the cannabis industry has rapidly evolved, just in her own state of Oregon. But through her work in lobbying, law, and consulting for cannabis companies of all types and sizes, she noticed a troubling trend.
"It became very clear that as more traditional capital came into the space, and businesses recruited more people from traditional business sectors, women were absolutely being excluded as board members and from executive positions," Margolis said. "They were not getting access to funding. So I felt like with my background, my network, and my longtime partners I could do something to positively impact the gender disparity in this space."
The program, which started accepting applicants this month, "endeavors to provide leadership, guidance and broad networking to ensure… the cannabis industry remains the most progressive and balanced emerging industry yet." Participants in the program will enjoy access to educational and networking resources, which focus on teaching how to build and grow a business and raise money.
The intensive three-month program will begin in January 2019 in Portland, Oregon and will accept eight businesses. Each business will be able to pitch their idea to a team of cannabis investors dedicated to funding women in the industry. The best-performing participants may also be awarded money by the program sponsors.
Margolis explained why correcting the gender inequality in cannabis is vital for the industry itself. "When you include women on boards and in executive positions, you have greater talent acquisition, your workforce is more diverse, and people are paid more money," she said. "Women also tend to fund other women. By not including women and people of color, you are totally homogenizing this industry."
So far, the program has received applications from businesses in every legal cannabis state, as well as from non-legal states. Margolis sees this as a sign that her approach is right—and necessary. "We want to take what we're building here everywhere as quickly as we can," she said. "This is needed everywhere. People need help understanding how to build and grow a business, and get access to capital."
Female entrepreneurs in any industry find it difficult to raise funds. Fortune reported that in 2017, female-founded startups received just 2.2% of all funds invested by venture capitalists, compared to 79% received by male founders. The average size of an investment deal received by a female-owned company was about $5 million, compared to an average of about $12 million for a male-owned company.
"Because the money in cannabis is now coming from traditional funding sources, and the people running these companies are coming from traditional business, they've brought their same, all-male mentality into this industry," Margolis said. "Now we're in a place where the top cannabis companies are almost exclusively run by men."
The Marijuana Business Daily reported in 2017 that women on average made up 26% of owners and founders in the cannabis industry, compared to the average of 20% in the U.S. economy overall. Women made the strongest showing in owning ancillary services firms, which assist with legal, marketing, regulatory, or other services. These companies have lower financial and legal barriers to entry than manufacturers or distributors that actually handle the plant.
Women make up only 11% of leadership of cannabis investment companies, however. They comprise a similarly small percentage of leadership in medical or recreational companies that are vertically integrated. These are companies that operate all cultivation, manufacturing, distribution, and retail services themselves.
The same report found that women made up only 27% of cannabis executives, which actually decreased from the two years prior. This number is slightly above the U.S. economy average of 23%.
Margolis explained that besides funding, the biggest resource women in cannabis lack is mentorship. Each participant in her program is matched with an experienced cannabis executive that will help them navigate the myriad barriers start-ups struggle to overcome- financial, legal, and otherwise.
"I talked to a woman new to this space who confessed to me, 'I find this industry to be very lonely for women,'" Margolis said. "We have not built up an executive support structure for women. There's a feeling of isolation and a lack of resources for women who understand what being in a leadership position means."
Margolis said that as much as this effort requires women in the industry supporting each other, it also requires men using their power to support women. "We need a partner movement, where the male participants in the industry acknowledge they have some responsibility to address gender disparity issues," she said. "I don't mean just by sponsoring a women's event, I mean by actually making their boards gender-equal, and seeking out women and people of color for leadership positions. You can't legislate that change, you just have to convince men to be good allies."