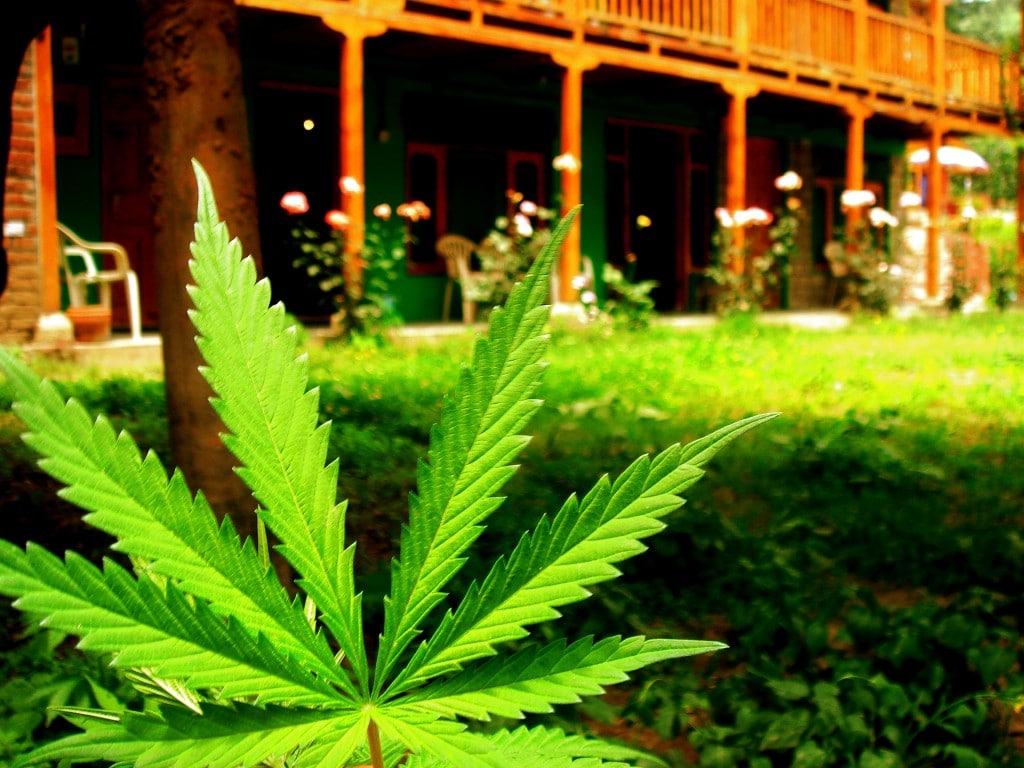 "Stoners" have gotten a bad rap throughout the years, parodied in comedies and stereotyped in sitcoms as that one guy in your friend group who could never quite get it together to hold down a job. You'd be hard-pressed to find a woman cast in the stoner stereotype in a movie, but these days might be seeing that stereotype fade away. More women are embracing cannabis as a less risky alternative to alcohol for relaxation and women entrepreneurs are leading the burgeoning cannabis industry. Considering the impressive impact that women have had in the political and economic realms of marijuana, someday we might just look back and realize that Mary Jane was as much a symbol of female agency for the millennial generation as Rosie the Riveter was for the Greatest Generation.
As Alcoholism and Alcohol-Related Violence Increase, More Women Turn to Marijuana
Alcoholism is a serious —  and growing —  problem among women. Binge drinking has been on the rise in recent years among women, according to a study by the American Journal of Public Health. Beyond the serious health consequences of binge-drinking itself, drinking culture often finds women in dangerous situations, whether it's an abusive relationship or an increased risk of sexual assault.1 In contrast, studies show that couples who smoke marijuana have less incidents of violence in the home. A 2014 study looking at marijuana use and intimate partner violence in the first nine years of marriage found that those who used marijuana had lower rates of violence.2
Marijuana offers a healthier alternative for women to relax without making them vulnerable to the problems that can come with our society's drinking culture. In fact, professional women that use cannabis may be changing that stoner-bro stereotype of days-gone-by. Phenomena like "stiletto stoners" — a term coined by Marie Claire, which quickly entered popular lexicon describing glamorous professional women who enjoy recreational marijuana — provide anecdotal evidence that more women are turning to marijuana and giving it a new public image. As marijuana gains mainstream popularity across socioeconomic and gender lines, we'll likely see public perception of marijuana users be less entrenched in stereotypes and more aligned with reality.
Turning the Green into Greenbacks
Cannabis hasn't just become popular among professional women —  it's also creating professional opportunities for ambitious women interested to work in the still-relatively-new marijuana industry. Newsweek has even predicted it could be the first billion industry not dominated by men, noting that "It seems fitting that a plant called Mary Jane could smash the patriarchy."3
Marijuana is proving to be a smart financial decision for women interested in the burgeoning industry. For starters, the marijuana industry opens up a lot of positions to be filled. WeedHire, an industry job-posting site for the legal cannabis sector, has 1,200 jobs from 800 companies listed right now, according to co-founder David Bernstein.4
Women seem to be taking particular advantage of the opportunity in the sector. "Cannabis has more female entrepreneurs because it's nascent," according to Jane West, founder of the cannabis-centric events company, Edible Events Co.5 West says that the freshness of the marijuana industry means there isn't an ingrained culture of "patriarchy and nepotism" that women can face in other industries.
Women Growing for Women
The female demographic has also been key to marijuana legalization across the country. According to a study by the Wales-based Global Drug Policy Observatory, women between the ages of 30 and 50 swung the legalization vote in both Colorado and Washington.6 In the years since legalization, women's collectives and networking groups have seen major swells in memberships.
Women of Weed, a private social club in the Pacific Northwest saw its membership shoot up from eight to three hundred in just two years. Women Grow, an industry networking group, has seen similarly stunning growth in their ranks, from just 70 founding members in 2014 to 1,000 national members in 30 metro areas. It's clear that women have put down roots in the grow-industry, and the future looks about as bright as a 250 Watt LED Full Spectrum grow-light.
Marijuana Feminism A Force to Be Reckoned With
You could toss around hypotheses about why the marijuana industry has been so good to women so far, but really it's the perfect storm — in addition to the strong network of women growers supporting each other, several factors have compounded to make the business opportunities of the grow business attractive. It offers a wide range of jobs from the clerical to the entrepreneurial, giving the women the freedom to decide how involved they want to be. Besides, and this can't be overemphasized, it's a new industry where the boys' club hasn't fossilized its hierarchy yet. As the stiletto stoners forge a new image of marijuana users, and sharp entrepreneurial women lead the cannabis business forward, marijuana feminism is poised to become a political and social force to be reckoned with.
Psychotherapists and other experts are harnessing the transcendent power of psychedelics to treat mood disorders, substance addiction, and much more. The staff at Psychedelic Times is here to provide guidance and support through the processes of psychedelic integration and recovery coaching. Contact us with your questions about psychedelic therapy―the journey starts today.

Contact Us